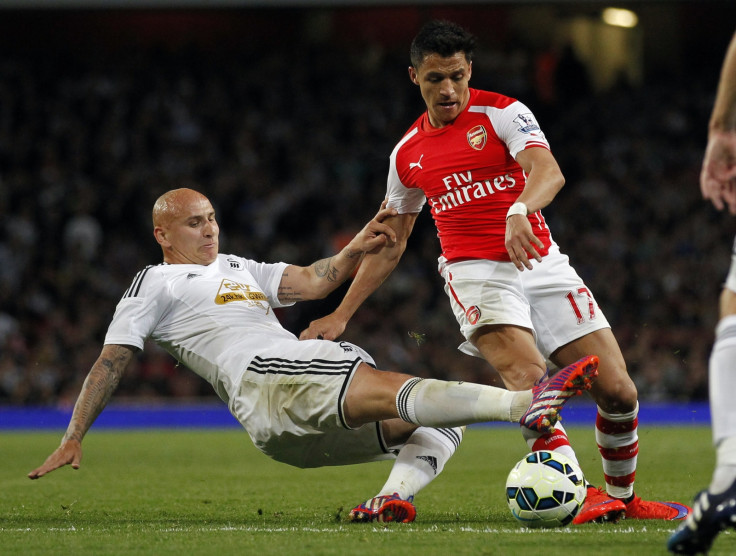 Uruguayan defender Jorge Fucile has accused Alexis Sanchez of being "mentally weak" following their altercation in Copa America 2015 in which the defending champions were shown the exit by eventual champions Chile in a closely fought game.
Fucile was sent off after a foul on Sanchez late in the game. That earned him his second yellow card in the game, after Edinson Cavani had already been shown the door following two bookable offences. However, the 30-year-old refused to put matters to rest and has come up with a shocking attack on Sanchez, accusing the Arsenal man of trying to influence the referee on each tackle.
"I touched the ball first, any other forward would have jumped in that moment... It seems that this guy is mentally weak," Fucile said, as quoted by Goal.
"I was running and I couldn't stop myself, so I kicked him. When the match was 0-0, this guy was missing in action.
"We talked during the match, but what happens on the pitch, stays on the pitch. I don't know what you call this kind of person. I can only say that his legs were shaking..."
"The worst part was in a moment when he was near my sector and he said: 'Mr. Ref, he's kicking me, he's kicking me'. The official responded him: 'You are doing your work, they're doing theirs," he concluded.
Sanchez had a bittersweet month with the national team after his highs with Arsenal, where he scored a brilliant goal to help the Gunners lift the FA Cup title. However, a mixture of poor form and fatigue constrained the forward's performance at the Copa, where he missed chances galore and failed to impose himself as well as he did in the Premier League in his debut season.
Still, the 26-year-old Sanchez is unlikely to be perturbed by criticism from Fucile, as he looks to get back into action with Arsenal on 3 August when he returns to London for pre-season training.