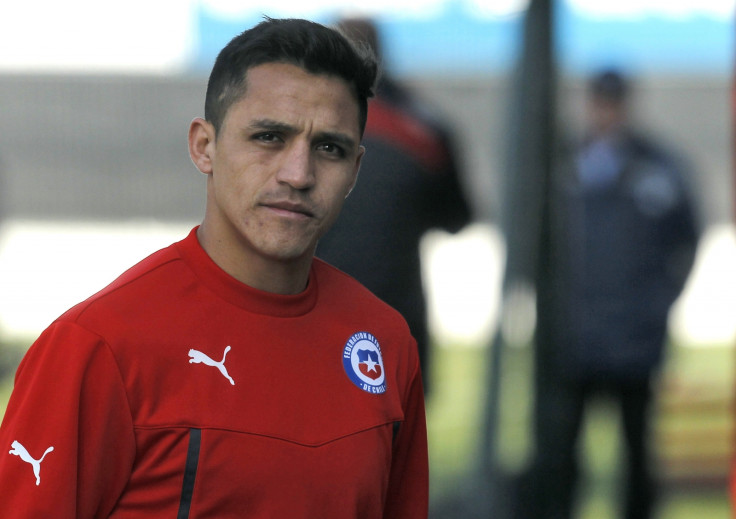 Arsene Wenger has confirmed that Alexis Sanchez will definitely miss Arsenal's first game of the 2015/16 season, but believes Danny Welbeck will be fit to take part in the annual Emirates Cup tournament.
As reigning FA Cup holders, the Gunners are scheduled to compete with domestic champions Chelsea for the Community Shield at Wembley on 2 August before beginning their Premier League campaign with a home clash against West Ham a week later.
They will be without Sanchez for at least one of those fixtures, however, with the 26 year old granted an extended break after helping Chile to their maiden Copa America title by scoring the winning penalty in the shoot-out triumph against Argentina at the Estadio Nacional.
"He'll be back with us on 3 August and it takes about three weeks to competitive," Wenger said during a press conference in Singapore, where Arsenal have just arrived to begin their pre-season tour, as reported by ESPN.
"It could take him a little bit less time [to get match fit] but he'll miss our first game."
Welbeck, meanwhile, has been struggling with a knee injury since Arsenal's FA Cup victory over Reading. He featured as a substitute during the goalless draw with Chelsea on 26 April, but was then forced to miss the club's last six top-flight matches, as well the final against Aston Villa.
The England striker was not included as part of the squad to travel to South East Asia, but Wenger appears optimistic he will be in a position to return before the end of the month.
"Danny's injury is a minor one but it look much longer to settle than we expected," he added. "But he will be part of the Emirates Cup pre-season tournament."
Arsenal face a Singapore Select XI in the Barclays Asia Trophy tomorrow (15 July), with the final taking place over the weekend and a potential third/fourth-place playoff scheduled for earlier the same day.
Ligue 1 runners-up Lyon, German counterparts VFL Wolfsburg and La Liga outfit Villarreal provide the competition for this year's Emirates Cup, a two-day competition that begins on 25 July.
Wenger's side finished second to Valencia last year, losing to Monaco in their opening game thanks to a winner from Radamel Falcao before Yaya Sanogo bagged four goals in a thumping win over Benfica.