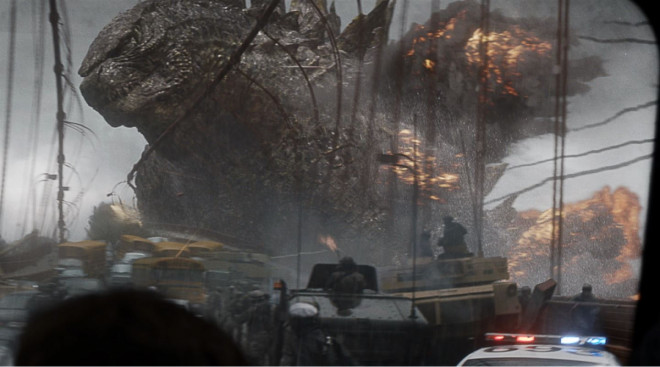 Giant, rampaging, city-levelling monsters are of course a big threat, and the release of the latest Godzilla film next week will do nothing to ease international concerns about atomic super-beasts.
While our own air force sits idly by waiting for the inevitable rise of a Godzilla or Cthulu-like calamities of nature, the US Air Force has at least spoken about what its personnel might do.
Air and Space Magazine asked a number of US Air Force airmen stationed at the Kadena Air Base in Okinawa, Japan, how they would combat Godzilla rising from the deep to lay waste to Japan and the US.
Senior Airman Mark Hermann and Master Sergeant Jason Edwards gave their thoughts on how best to conquer such a threat.
When asked what weapons they would bring to the fight, Edwards displayed tactical finesse by suggesting that Godzilla would be likely to expect an attack from the air so the air force would deploy "4,000 Segways and slingshots."
Air and Space then asked whether there was anyone the pair wanted on their Godzilla-battling team. Edwards said Chuck Norris, the Power Rangers and George W Bush.
Directed by Briton Gareth Edwards, the second Western Godzilla film forgets all about Roland Emerich's famously terrible 1998 original in favour of a more faithful version of the story that respects the franchise's history and roots.
Godzilla stars Bryan Cranston, Aaron Taylor-Johnson and Elizabeth Olsen. It opens in cinemas 15 May.