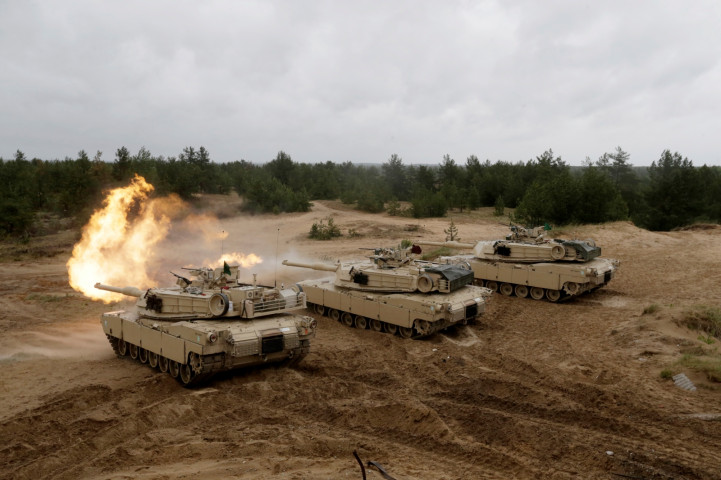 The United States has approved a likely sale of over 130 tanks, hundreds of machine guns and other military equipment to Saudi Arabia that is worth over $1.15bn (£879m), the Pentagon said on Tuesday (9 August).
The US Defence Security Cooperation agency (DSCA), which implements transfer of defence material to allies, said that General Dynamics will be the principal contractor for the sale. In a statement, it said, "This sale will increase the Royal Saudi Land Force's (RSLF) interoperability with US forces and conveys US commitment to Saudi Arabia's security and armed forces modernization."
Riyadh has also reportedly requested for M88A1/A2 Heavy Equipment Recovery Combat Utility Lift Evacuation Systems (Hercules), and Armored Recovery Vehicles (ARV). The deal would also include .50-calibre machine guns, 266 7.62mm M240 machine guns and smoke grenade launchers among a host of other hardware.
The US State Department agreed to a possible sale and informed the Congress on Monday, the DSCA said. Congress has 30 days to decide to either allow or block the sale. According to reports, it is unlikely that Congress would block the deal.
This announcement comes just after the Saudi-led coalition war planes carried out air strikes on the Yemeni capital of Sana'a, for the first time in five months, killing 14 people on Tuesday.
Elizabeth Trudeau, a spokesperson for the US State Department, said she was "very concerned" by reports of civilian casualties in Yemen on Tuesday but when asked if the State Department was worried about the weapons being sent from the US being used directly against civilians, she did not explicitly answer the question.
"We regularly talk to our partners and our allies around the world. You know, civilian casualties are obviously of grave concern to us," she said.
Since the Saudi coalition campaign began in March 2015, around 6,400 people, most of them civilians, have been killed in Yemen. More than 80% of people depend on humanitarian aid and an estimated 2.8 million have fled their homes.
According to a Global Defence Trade Report published by Information Handling Services (IHS Inc) in June, the world defence spending jumped to $65bn in 2015, up by $6.6bn from 2014, which is the largest yearly increase in the past decade. Saudi purchases of weapons in 2015 jumped almost 50% to $9.3bn, which also pushed the global sale of arms by 10%.