US-backed forces in Syria begin operation Euphrates Rage to rid Raqqa of Islamic State
The Syrian Democratic Forces (SDF) have clashed with Islamic State in the north of Raqqa.
Kurdish-led forces backed by the United States have fired the opening shots in an offensive, dubbed Euphrates Rage, on the Isis-held city of Raqqa, the militant group's de-facto capital in Syria.
The coalition of Kurdish and Arab troops which comprise the Syria Democratic Forces (SDF) have clashed with Isis (Daesh) in the north of Raqqa, home to 200,000 mostly Sunni Arabs.
The Associated Press reported some 5,000 Isis fighters are believed to be in Raqqa, the largest Syrian city seized by the group in 2014 before it swept across the Iraqi border taking control of Mosul and Fallujah.
With Fallujah liberated and the largest military operation in Iraq in more than a decade underway to retake Mosul, the SDF operation on Raqqa faces a number of obstacles, caught in a spider's web of regional and international rivalries which have been brought to bear on the Syrian civil war.
The SDF has warned neighbouring Turkey, which fears the creation of a Kurdish sphere of influence along its southern border, not to interfere in the attack on Raqqa. At the same time the Assad regime in Damascus and its Russian backers are opposed all rebel groups in the country which they have characterised as terrorists.
In a news conference on Sunday (6 November) Kurdish officials said the anti-Isis campaigns in Mosul and Raqqa were not co-ordinated but simply a matter of "good timing".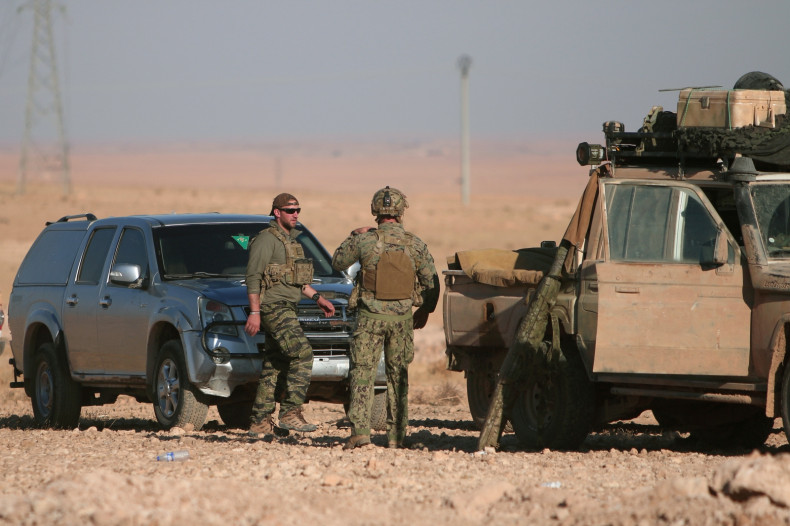 "We call on our heroic steadfast people in Raqqa and surrounding areas to stay away from enemy gatherings which will be a target for the liberating forces and the coalition forces, and to head to areas that will be liberated," SDF fighter said Cihan Ehmed, was quoted as saying. Around 30,000 fighters are to take part in the offensive.
"I welcome today's announcement by the SDF that the operation to free Raqqa from Isil's barbaric grip has begun," US defence secretary Ash Carter said. "The effort to isolate and ultimately liberate Raqqa marks the next step in our coalition campaign plan," he added.