Tom Steyer, a Democratic mega-donor and billionaire in the US, has launched a more than $10m (£7.6m) national ad campaign seeking the impeachment of President Donald Trump, saying he is "a clear and present danger who is mentally unstable and armed with nuclear weapons".
Steyer, who aspires to run for the president's office if given a chance, launched the campaign on national television on Friday (20 October).
The adverts are reportedly running on broadcast stations in New York, California and throughout the country on cable television. A Steyer aide told CNN News that the adverts are accompanied by "a seven-figure digital ad buy" targeting a large audience online.
The adverts reportedly point to a website, NeedToImpeach.com, which features an open letter by Steyer denouncing California Senator Dianne Feinstein, but without using her name.
The letter takes a dig at Trump citing Feinstein's comment that Trump "can be a good president". Steyer condemns Trump on his anti-immigrant policies, for "actively sabotaging" Obamacare, and for "repealing clean air protections and unleashing polluters" though his stance on the Paris climate deal.
"He has threatened to reduce aid for millions of American citizens in Puerto Rico who are struggling to survive without drinkable water or electricity – a move that would be a total dereliction of his duty. And every day, Americans are left bracing for a Twitter screed that could set off a nuclear war.
These actions represent systemic attacks on our nation's future," Steyer wrote in the open letter.
In the adverts too, he is heard denouncing Trump, saying: "A Republican Congress once impeached a president for far less. And today, people in Congress and his own administration know that this president is a clear and present danger who is mentally unstable and armed with nuclear weapons."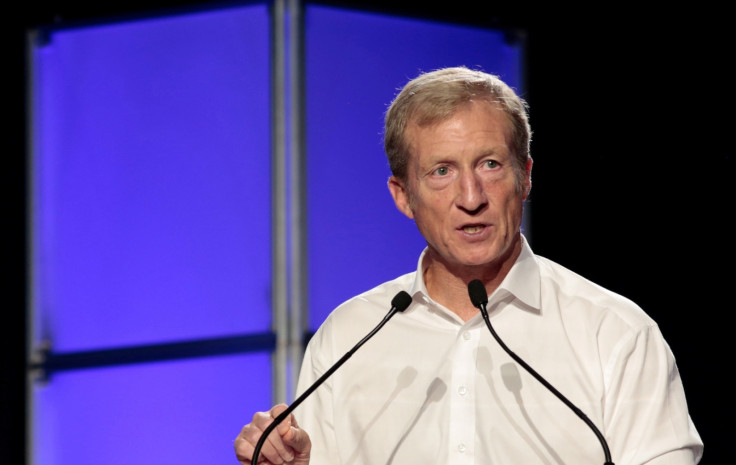 Steyer has announced his plans for contesting California's primary against Feinstein in 2018, CNN wrote, adding that he also plans to run for the president's office in 2020.