The US administration is considering putting North Korea back on the list of state sponsors of terrorism amid growing demands from several US senators, who had mandated a congressional deadline for the State Department to take a decision.
The deadline expired on Thursday (2 November) with no decision if the Asian nation will join Iran, Syria and Sudan on the list.
Elaborating on the situation, White House national security adviser HR McMaster said on Thursday that the move was still being considered. "You'll hear more about that soon, I think," he said just a day before Trump began his 12-day Asia tour, which is expected to focus on North Korea threats.
Citing the killing of North Korean dictator Kim Jong-un's estranged half-brother, Kim Jong-nam, in February this year at Malaysia airport and suspicions that the assassination was ordered by the Pyongyang regime, McMaster said it was an act of terrorism that could trigger North Korea's inclusion to the terror list.
"A regime who murders someone in a public airport using nerve agent, and a despotic leader who murders his brother in that manner, I mean, that's clearly an act of terrorism that fits in with a range of other actions," McMaster was quoted by Associated Press as saying during a press briefing on Thursday.
A US official told the news agency that Secretary of State Rex Tillerson "continues to evaluate whether or not to designate DPRK as a state sponsor of terror", referring to North Korea with its official name, Democratic People's Republic of Korea.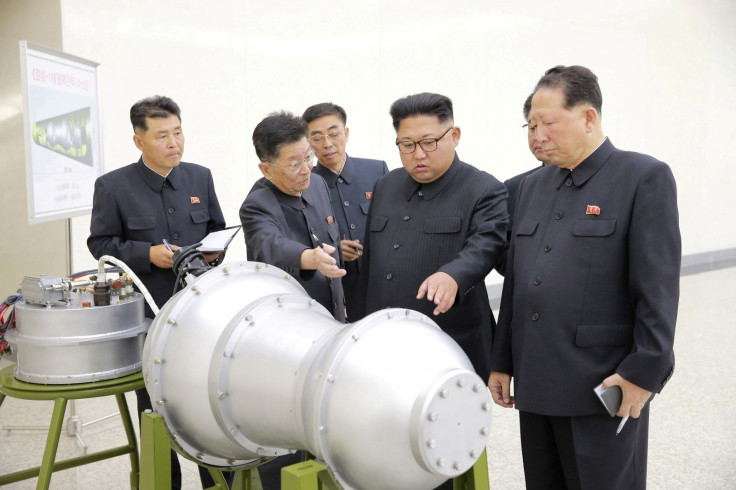 "The Department has informed Members of Congress that he expects to conclude his review and announce a decision within the month," the official added.
The US had put North Korea on the terror sponsor list in 1988 after the reclusive regime was accused of blowing up a South Korean civilian airliner in 1987, leading to the deaths of 115 people.
However, the then president George W. Bush removed the country from the list in 2008 after it met specific benchmarks related to a nuclear disarmament deal, which collapsed months later and North Korea declared the agreement void. The country has since conducted five nuclear tests, including one in September this year that was the most powerful so far.
Reinstating North Korea on the terror list is expected to put greater pressure on the regime to push it towards nuclear disarmament.