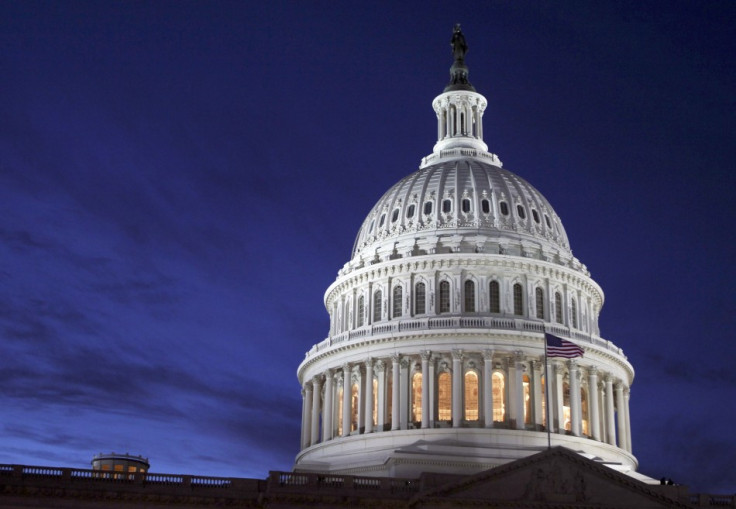 President Barack Obama signed newly passed legislation to boost U.S. borrowing power, helping the nation avert default.
The U.S. Senate passed the debt-ceiling bill by 74-26, raising the debt limit by up to $2.4 trillion (£1.5 trillion) from $14.3 trillion.
After months of failed negotiations, the bill was finally signed just 10 hours before the Aug. 2 deadline.
Obama said it was "pretty likely that the uncertainty surrounding the raising of the debt ceiling for businesses and consumers has been unsettling."
"It's something we could have avoided entirely," he added.
Obama urged Congress to look at ways to boost the economy, reduce unemployment and increase consumer confidence.
"We can't balance the budget on the backs of the very people who have borne the biggest brunt of the recession," he said.
The bill won't be enough for the U.S. to maintain its coveted AAA debt rating, according to Fitch Ratings, which wants to see a credible debt reduction plan.
Now a joint committee must find $1.2 trillion to $1.5 trillion in budget cuts by Thanksgiving that Congress will have to approve by the end of the year.
Should Congress fail to approve the law, an automatic $1.2 trillion spending cut system would be immediately set up by Washington, potentially affecting several domestic programs.
"Hanging over the head of the joint committee is this trigger that is pretty drastic," Senate Majority Leader Harry Reid, D-Nev., told the media.
"The joint committee is not going to gridlock," said the Senate Republican leader, Mitch McConnell of Kentucky. The panel is "designed to function and to tackle some of the very difficult problems that we have been unwilling or unable to deal with."
Moreover, the agreement enacted Tuesday calls for $917 billion in discretionary spending to be cut over a decade from Cabinet-level agencies and the thousands of programs they administer, affecting Medicare and Medicaid -- the government's health care for seniors and the poor, as well as Social Security and veterans' retirement benefits.
With the group made up of both Democrats and Republicans, negotiations will certainly heat up during the presidential campaign, where both camps will fight for their party's candidate to win and take control of the White House.