Global financial and commodity markets are warning that the US dollar is heading for trouble, according to Bank of America Merrill Lynch's head of global technical strategy MacNeil Curry.
Curry said that across asset classes, gold was the first to make its low against the greenback, on 15 December, 2013.
The second market to turn against the US dollar was US Treasuries, with 10-year note futures turning bullish on 26 December, 2013.
At present, the forex market, specifically the pound sterling, is breaking out and pressuring the US dollar.
Meanwhile, the Japanese equities market continues to suffer, putting downward pressure on USD/JPY and thus US dollar weakness, financial news portal Zero Hedge quoted Curry as saying.
Gold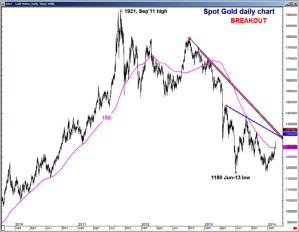 Curry noted: "Gold has been the lead market against the dollar; having forged its base back in mid December.
"Now, it has broken above its 150 day average (1295) for the first time since Jan 2013. This average has been an excellent barometer of the medium term trend and points to further gains.
US Treasuries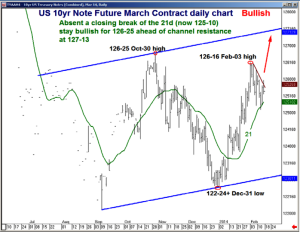 "The TYH4 corrective pullback from its 3 February 126-16 high, coupled with the hold of its 21 day moving average (now 125-10) says the year-to-date uptrend remains intact.
"When combined with an increasingly bullish backdrop for risk, this is bearish for the dollar.
GBP/USD
"A closing break of the1.6748, April 2011 high, would mark the end of a four-year contracting range and target further upside towards long term pivots at 1.7145/1.7167.
"This could also prove to be the catalyst for the Euro/US dollar to break key resistance at 1.3737 and the dollar index to break key support at 79.68; all of which would be very bad for the American currency.
USD/Yen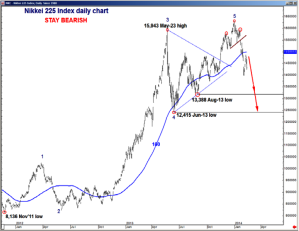 "The benchmark Nikkei 225 index remains in a medium term bear trend, with the break of the 100 day (now 14,988) pointing to further near term weakness.
"We continue to target the summer 2013 lows at 13,388/14,415 before the long term bull trend can resume its footing. This Nikkei weakness is likely to maintain downward pressure on USD/Yen given their strong positive correlation."