US election 2016: Donald Trump blasts Benghazi Committee chairman for Marco Rubio endorsement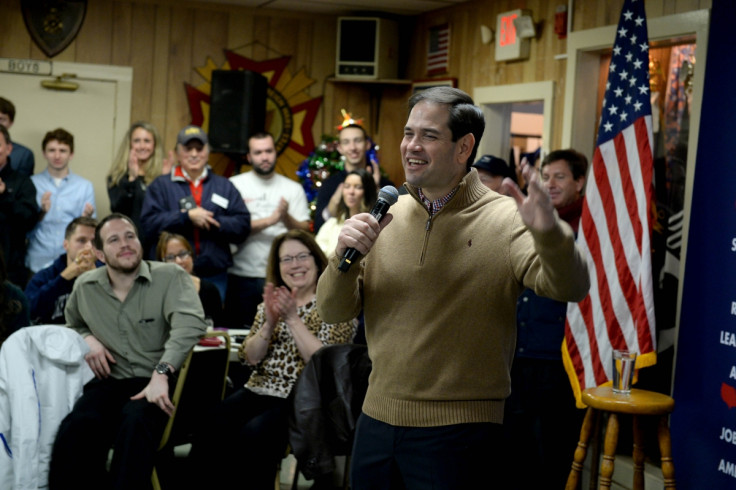 Republican presidential frontrunner Donald Trump blasted Congressman Trey Gowdy of South Carolina after reporters on 27 December revealed the influential Benghazi Committee chairman planned to endorse Florida Senator Marco Rubio for president. Trump made his attacks during an interview on Fox & Friends.
"His hearings were a disaster. Everybody was looking forward to something that was going to be really productive. And he didn't win with those hearings. It was a total not-good for Republicans and for the country," Trump said of Gowdy's public hearing with Democratic frontrunner Hillary Clinton in October. The House Republican-led Select Committee on Benghazi, which is chaired by Gowdy, questioned the former secretary of state in an 11-hour hearing that was widely regarded as a win for Clinton, Business Insider noted.
Trump continued, "I mean, beyond Republicans it was very bad for the country. So I hope he does a lot better for Marco than he did for the Benghazi hearings. Because they were not good. That was not a pretty picture."
Rubio's campaign announced on 26 December that Gowdy would campaign with Rubio in Iowa. Gowdy also released a statement, saying, "Marco is a rock solid conservative and a strong leader we can trust. I look forward to campaigning in Iowa with him, and introducing my good friend to voters across the state." CNN noted that Gowdy introduced Rubio at several campaign events in South Carolina earlier in December.
Trump also mentioned Gowdy's statement, saying, "I've been seeing on Twitter many, many people extremely angry about the whole thing. Because, you know, Marco's been very strong for amnesty and very weak at the border. And a lot of people are very upset with Trey Gowdy for doing that."
Gowdy's endorsement comes on the heels of South Carolina Senator Lindsey Graham dropping out of the race. According to Town Hall, which first reported the endorsement, Gowdy is "well regarded by the base," which could translate to gains for Rubio. In the latest national Republican presidential nomination poll by CNN/ORC, Rubio nabbed third place with 10% support, while Trump and Texas Senator Ted Cruz grabbed first and second place with 39% and 18% respectively.
© Copyright IBTimes 2023. All rights reserved.