Democratic presidential candidate Hillary Clinton announced her first major campaign event on Twitter for 13 June. The event, with an unknown location, will be Clinton's first official campaign announcement speech.
The former Secretary of State, which announced her presidential bid last month with a video, has focused on smaller campaign visits until now. Clinton has travelled throughout Iowa and New Hampshire in a series of roundtables and discussions, CBS News reported.
Clinton's second presidential campaign has been in marked contrast to her first run in 2008. Instead of doing larger events and placing a focus on her ambitions to win, Clinton's 2016 campaign has focused on smaller, personal events that have allowed her to better interact with voters.
Despite those interactions with voters in the two key voting states, Clinton went nearly a month without answering questions from the press. According to CBS News, that ended on 19 May, when she finally answered questions from the group of journalists following her.
Clinton is seen as the clear front-runner for the Democratic nomination. The only official primary challenger, Vermont Senator Bernie Sanders, has garnered little support from Democratic voters. According to the latest CBS News poll, Clinton led the pack with 85% of votes to Sanders's 23%. Other potential candidates Vice President Joe Biden and Massachusetts Senator Elizabeth Warren garnered 53% and 36% of votes respectively.
Ringing endorsements from the rap community
Clinton also appears to have an army of supporters among the rap music community. Rapper, actor and entrepreneur 50 Cent endorsed Clinton in an interview with The Daily Beast released on 21 May.
"Things happen at points, and her seeing past that made her human to me," 50 Cent said. "It made that love between her and Bill real to me. When you make other people feel different because of what they've conditioned themselves to feel about the subject, it made me look at her and think she's made life choices that she's willing to stand by."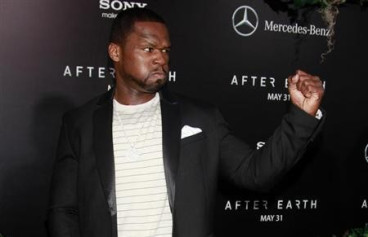 The hip hop artist's endorsements follow those by several fellow rappers. According to the NY Daily News, Snoop Dogg said earlier this week that he is supporting Clinton's bid "to have a woman speaking from a global perspective as far as representing America."
Rapper and businessman Ja Rule made a similar endorsement during an interview with Fox News. Ja Rule said that while he liked Republican Jeb Bush, he would have to support Clinton in the upcoming election.
The NY Daily News noted that younger generations of rappers have also jumped on the Clinton bandwagon. Twenty-eight-year-old rapper Waka Flocka Flame told MTV in April that he will vote for Clinton because "women can do the same s**t men can do".
Singer Beyonce, who is personal friends with the Obamas and is married to rapper Jay Z, also attended a Clinton fundraiser last week.