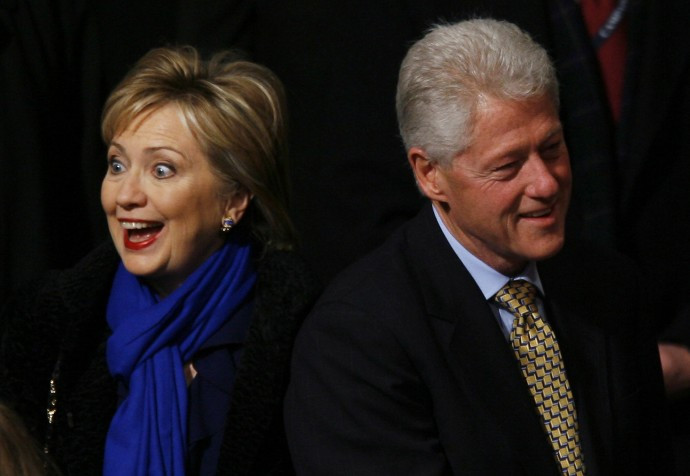 Billy and Hillary Clinton have earned more than $30m (£19.08m) since January 2014, according to their annual financial report. The total includes more than $25m for delivering 100 speeches, as well as more than $5m in royalties earned by Hillary Clinton for her book Hard Choices.
Since leaving the State Department in 2013, Clinton has earned as much as $250,000 per speech. Like all of the other Presidential candidates, Hillary was required to file an account of her personal finances by 15 May. Her campaign has made the filing publicly available.
The US Federal Election Commission form asks for amounts to be listed within broad categories and the values of some assets – including personal residences – do not have to be reported. However, it is possible to extract estimates for candidates' minimum wealth. The Clintons are worth at least £11.3m, according to the form, though it follows that their total wealth is likely to be substantially more.
Hillary has begun her second campaign for president by portraying herself as a champion for middle-class voters. But she has long drawn criticism from Republicans about the wealth she and her husband have accumulated since he left the White House in 2001.
During her book tour for Hard Choices last year, she told an interviewer that her family was "dead broke" when they left the White House. Republicans said this showed insufficient understanding of the needs of typical families.
Liberals, meanwhile, have questioned whether Clinton is too closely associated with Wall Street, following her stint between 2001 and 2009 representing New York in the US Senate. They are concerned that she might not be robust in tackling economic inequality.
A recent review carried out by Associated Press of the couple's disclosures and State Department records revealed that Bill Clinton received at least $50m for his speeches and appearances between 2009 and 2012. These earnings came during the period when Hillary Clinton served as the US's top diplomat, in her role as Secretary of State.