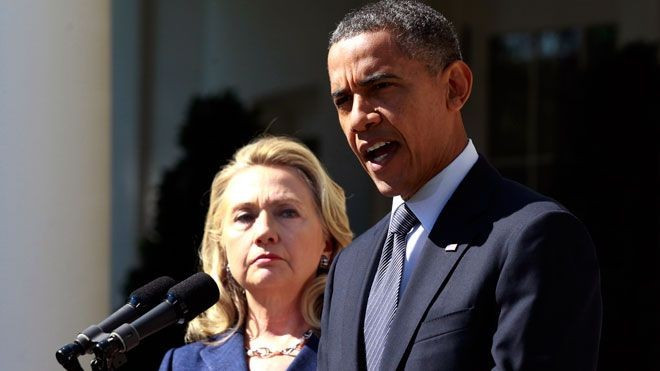 An early glimpse into some of the hundreds of pages of emails from Hillary Clinton's personal account while she was secretary of state reveals that she exchanged sensitive information from her personal address about the broiling conditions surrounding the US embassy in Benghazi.
The "SBU" — sensitive but unclassified — information includes details about the location in Libya of State Department officials, including Ambassador Christopher Stevens, when the nation was unraveling during the 2011 revolution, reports the New York Times. The newspaper has obtained about a third of the 850 pages of emails set to be released publicly. They have already been given to a special committee appointed to investigate the Benghazi attacks.
The emails reveal that Stevens was already considering leaving the country more than a year before he was killed in Benghazi.
"The envoy's delegation is currently doing a phased checkout (paying the hotel bills, etc.)," said the email forwarded to Clinton from an aide. "He will monitor the situation to see if it deteriorates further, but no decision has been made on departure."
Stevens and three other Americans were killed in targeted attacks just over a year later on 11 September 2012.

Emails contradicted administration's initial account
The emails also reveal that Clinton had information quickly that contradicted the Obama administration's initial account that the Americans were simply accidental victims of violence caught up in the rioting surrounding the embassy, reports the Times. The Obama administration has been hit by charges, mostly from Republicans, that it stuck to the original story and deliberately hid the truth.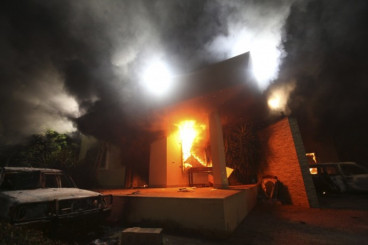 Initially, the deaths appeared merely linked to the violence. But the day after the men were killed Clinton confidant Sidney Blumenthal revealed in a memo to her that their deaths were part of a targeted attack planned for months by al-Qaeda-linked Libyan terrorist group Ansar al-Shariah. The terrorists used the nearby protest as cover, according to the memo.
"We should get this around asap," Clinton said in an email to her foreign policy adviser Jake Sullivan. "Will do," he responded.
The pending release of some of the emails follows the surprising revelation earlier this year that Clinton exclusively used a private email account for official business because it was more "convenient," though conceded it probably would have been better to use a government account. It's an issue that is already looming over her campaign for the presidency. It's against State Department policy to use private account addresses for official business.
The pages released so far appear to support Clinton's claim that she never discussed classified information on the personal account. But the State Department still has some 55,000 pages of Clinton's emails to be released. Officials had indicated they'd be released in January 2016, but a federal judge has ordered them to develop a plan to institute a "rolling release."