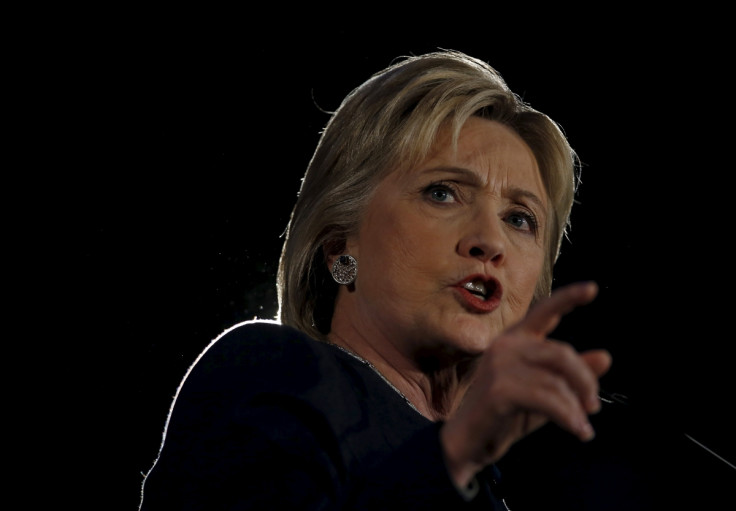 Hillary Clinton has won the South Carolina Democratic primary over her rival Bernie Sanders ahead of the much anticipated Super Tuesday (1 March) when 11 states go to the polls. The win is the third in four contests for Clinton, who is looking to cement her position as her party's presidential candidate ahead of the 8 November election.
According to The Telegraph, polls indicated that Clinton is in the front in eight of the Super Tuesday states, while Sanders leads in Massachusetts and his home state of Vermont. However, there is no polling data from Colorado, the paper reported.
Clinton's margin of victory in South Carolina was a staggering 48 points with strong support coming mainly from black voters. ABC News exit poll results show that 61% of voters were blacks and Clinton won 86% of their votes. The turnout from black voters broke the previous state record of 55% set in 2008 when President Barack Obama was on the ballot, according to the exit poll. Clinton even did better than Obama, who had received 78% of the black votes.
"Thank you. Thank you. Thank you. Thank you so much — from one end of the state to another. I am so greatly appreciative, because today you sent a message: in America, when we stand together ... there is no barrier to break," Clinton told her supporters at a victory rally in Columbia, South Carolina.
"I want to congratulate Senator Sanders on running a great race. And tomorrow, this campaign goes national. We are going to compete for every vote in every state. We are not taking anything, and we're not taking anyone for granted," she said.
She also wrote on Twitter: "To South Carolina, to the volunteers at the heart of our campaign, to the supporters who power it: thank you."
"Let me be clear on one thing tonight. This campaign is just beginning," Sanders said. "We won a decisive victory in New Hampshire. She won a decisive victory in South Carolina. Now it's on to Super Tuesday," Sanders said.