US election 2016: Tony Blair perplexed by popularity of Bernie Sanders
Tony Blair says that he cannot understand the appeal of US Democratic presidential hopeful Bernie Sanders, likening him to Britain's left-wing Labour leader Jeremy Corbyn. The former British prime minister cautioned US Democrats against following Labour's example and electing a populist candidate who is hindered by "the question of electability".
Sanders, 74, decisively won the New Hampshire Democratic primary but finished behind Hillary Clinton in Nevada on 20 February. He is viewed as an outsider in the race for the White House.
In a joint interview with the Guardian and the Financial Times in Washington, Blair said the Vermont senator's presidential campaign bore similarities to the election of Corbyn as Labour leader last year – a candidate he strongly opposed.
"It's very similar to the pitch of Jeremy Corbyn," the former prime minister observed. "Free tuition fees: well, that's great, but someone's going to have pay for it. An end to war, but there are wars."
'Question of electability'
Blair put down the populist surge on both sides of the Atlantic to anger against establishment politics and the stagnation of the middle class.
But he confessed: "One of the strangest things about politics at the moment – and I really mean it when I say I'm not sure I fully understand politics right now, which is an odd thing to say, having spent my life in it – is when you put the question of electability as a factor in your decision to nominate a leader, it's how small the numbers are that this is the decisive factor. That sounds curious to me.
"Surely it should be a major factor because if this is not about you, but it's about the people you want to serve, then selecting someone who is electable is really important because otherwise you can't help people; you're powerless.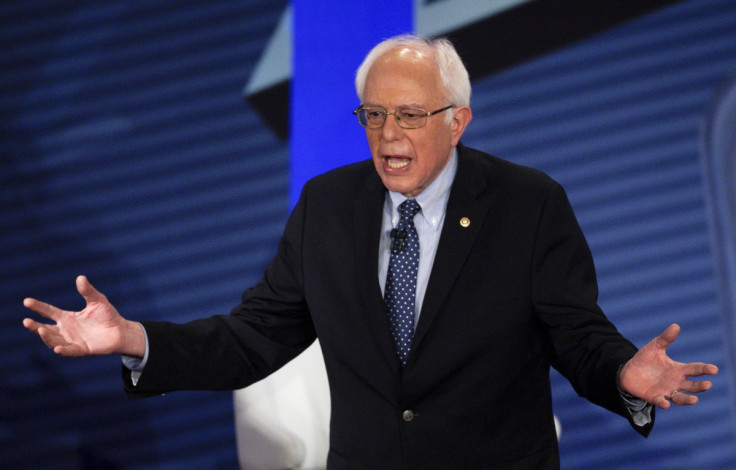 "It's up to Democrats who they decide they want to elect but, five months on from the nomination of Jeremy Corbyn as leader of the Labour party, you've got the published polls," he continued. "We [Labour] should be significantly ahead. The last poll I saw, we were quite significantly behind."
Blair backed Clinton for the US presidency, saying she is a "very strong, capable person". "I'm a supporter of hers, but who the Americans choose is up to them. It's not wise to get into that," he added.
© Copyright IBTimes 2023. All rights reserved.