Following the surprising win of Republican candidate Donald Trump in the US presidential election, investors are today scratching their heads and trying to figure out what this means for the economy and for stock markets for the next four years.
President-elect Trump has zero political experience, and thus his economic policies are more difficult to predict than with previous presidents-elect.
Given the resounding majorities won by the Republican Party in both the US Senate and House of Representatives, the road is clear for the Republicans under Trump to pass new legislation for at least the next two years, when the US mid-term elections will be held.
Greater government spending: Building and Infrastructure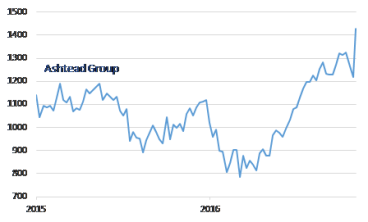 President Trump is likely to spend on infrastructure projects across America, including maintenance of road networks, improving airports and oil and gas pipelines. The most powerful economy in the world has surprisingly poor infrastructure, evident when you take a taxi out of Manhattan to New York's LaGuardia airport and experience the numerous potholes in the road.
This infrastructure spending will benefit construction-related companies such as building company CRH (UK code: CRH), and equipment rental company Ashtead (code: AHT), both of which have huge exposure to the US.
Greater government spending: Defence and Security
Defence and security is a second area where President Trump is likely to spend more money, as this is a typical Republican policy priority.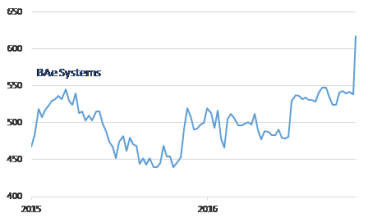 Homeland security is a very high priority if Trump is to deliver on many of his pledges to his voters. This higher defence and security spending should benefit suppliers to the US government such as BAe Systems (code: BA.).
Good news for Health care
The US and European healthcare sectors have suffered in the lead-up to this election on the basis that the favourite, Hillary Clinton, was likely to enact heavy price regulation on pharmaceutical companies in the US, limiting their profit-making ability.
Over the year to date, US healthcare companies like Pfizer and Merck underperformed the benchmark S&P 500 index by 10% in the run-up to this election.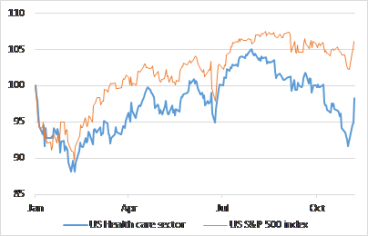 Since Trump's victory, healthcare stocks have bounced by more than the market, starting to claw back some of this lost ground, as Trump is seen as being much more business-friendly to this industry than Hillary Clinton would have been.
In the UK, Shire plc (code SHP) is a key member of the FTSE 100 index that has huge exposure to the US pharmaceutical market, made even greater through its recent acquisition of US company Baxalta.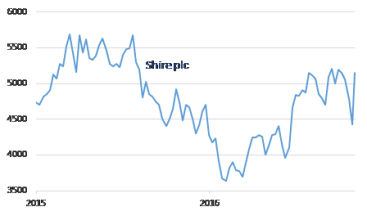 Policy uncertainty is probably not good news for government bonds
With Donald Trump likely to increase government spending in order to make good on some of his populist promises to the US electorate, this extra spending is likely to result in more borrowing via bonds by the US government.
The expectation of higher borrowing is already resulting in higher bond yields, and thus lower bond prices, not only for US Treasury bonds but also for UK gilts.
So investors are likely to do better in the near-term focusing on healthcare, construction and defence/security stocks, and staying away from the gilt market until bond yields stabilise at higher levels.