British businessman wins over £100,000 by betting on Donald Trump victory
When John Mappin made his first bet the odds of Donald Trump becoming the US president were 33 to 1.
A British businessman from Cornwall earned more than £100,000 ($124,070) by betting on Donald Trump's victory in the US presidential election. John Mappin, a hotel owner and a media mogul, was reportedly confident that Trump wound win the election and become the next US president.
The 51-year-old, who owns the Camelot Castle Hotel in Cornwal with wife Irina and partner Ted Stourton, said he knew for two years that Trump will emerge victorious in the 2016 presidential election and thus placed close to 35 bets over the last 18 months staking around £20,000.
Mappin told the BBC he made his first bet to make people believe him and his prediction. The odds of Donald Trump becoming the next US president were 33 to 1 at that time. He never tried betting before, but he was "absolutely certain" that Trump was going to win and "never wavered from that position".
He expects to get a total of £110,000 now that Trump has been declared the winner. He is yet to receive his winnings.
According to Mappin's website, he was born to a wealthy family involved in jewellery and silver business. His family had served the Royal Houses of England and Europe continuously since the 1700's.
To make his own mark, he started off with selling silver balloons with a friend during his teenage days in London. With time, he moved to stock broking business, then film distribution business in Hollywood, and later he set up a company selling story rights to producers of films and documentaries, the website says.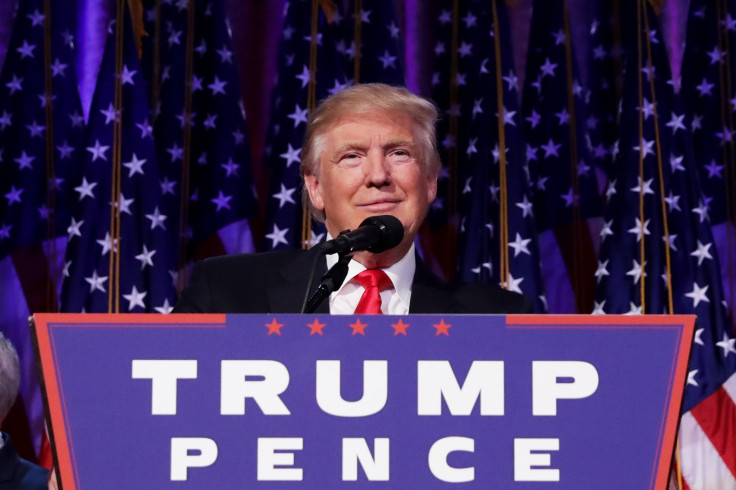 He also owns a newspaper group in London that publishes several local newspapers. He aspires to establish a chain of mythological hotels around the world, "offering superior service while spreading a message of tranquility and hope", the website notes.
© Copyright IBTimes 2023. All rights reserved.