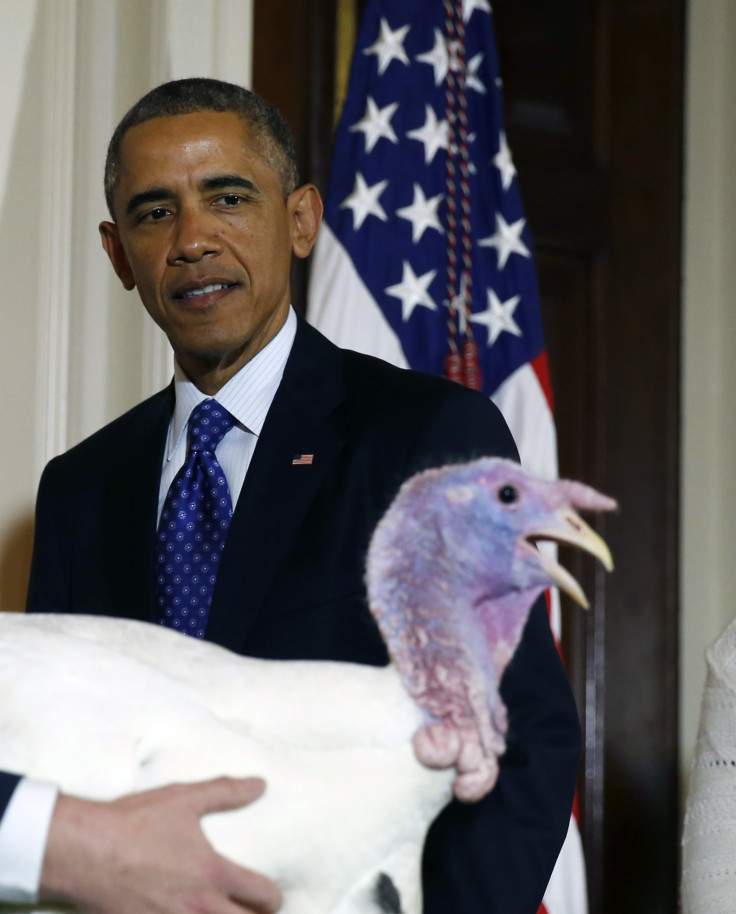 US citizens could face a flood of cheap poultry meat and products this Christmas after Russia placed a temporary restriction over imports, claiming it had spotted "harmful residues".
Russia's Veterinary and Phytosanitary Surveillance Service (VPSS) said that the imports limit will come into effect as of 5 December due to "the ongoing identification of harmful residues and banned substances coming from the US poultry products, including the presence of tetracycline."
According to US Census data, Russia imported about $1.3bn (£829bn, €1bn) in US food and agricultural products last year.
Despite the VPSS' claim that it had found chemicals that could harm a human's health, it comes only a few months after President Vladimir Putin signed a decree to ban US poultry products, in a bid to hit back at sanctions on the country.
In August, the VPSS said: "The limits are being imposed with the goal of guaranteeing the security of the Russian Federation" and that the decision on US and EU food import bans would be "quite substantial".