Ukraine: Mikhail Gorbachev blames US for 'new Cold War'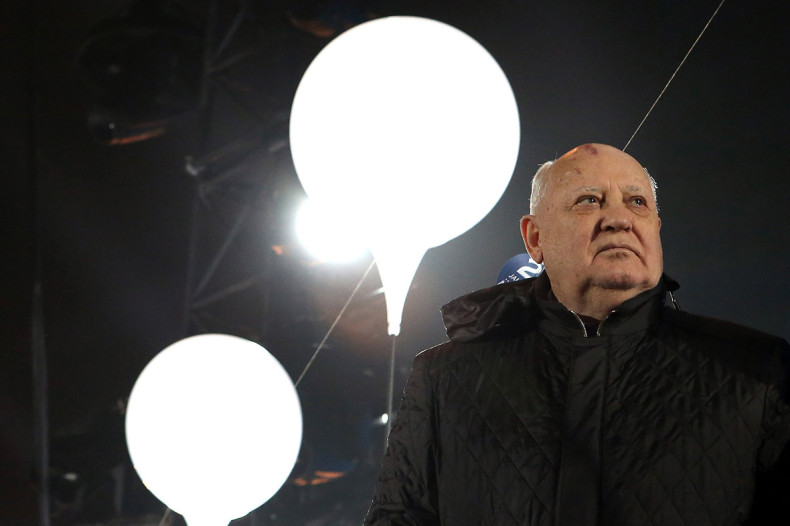 Mikhail Gorbachev has accused the US of having started a new Cold War and praised Vladimir Putin's work to enhance the Russian military, allowing Moscow "to hit back" if attacked.
The former Soviet President who oversaw the dissolution of the USSR added that it is not too late to stop the escalating tensions between the West and Russia, fuelled by the crisis in Ukraine in an interview with state-owned news agency Tass.
"Now the signs of cold war have again emerged," said the 83-year-old retired politician.
"This whole process may and needs to be stopped. It was stopped in the 1980s. And we opted for de-escalation and reunification [of Germany]. Back then it was harsher than today. And now we can also do this."
Gorbachev said that although the Kremlin was no exempt from responsibilities, it was Washington's "triumphalism" to blame for the current crisis.
"I do not want to praise our authorities. They also make certain mistakes, but today the danger comes from the American stance. They are tortured by triumphalism." he said.
"It is good that now the president is taking care about security, strengthening the defensive capacity and developing weapons and improving the army. We are armed today. So if needed, we can hit back."
Gorbachev's comment came as the Ukrainian government and pro-Russian rebels in the country's east agreed to a "total ceasefire" in the restive region of Luhansk.