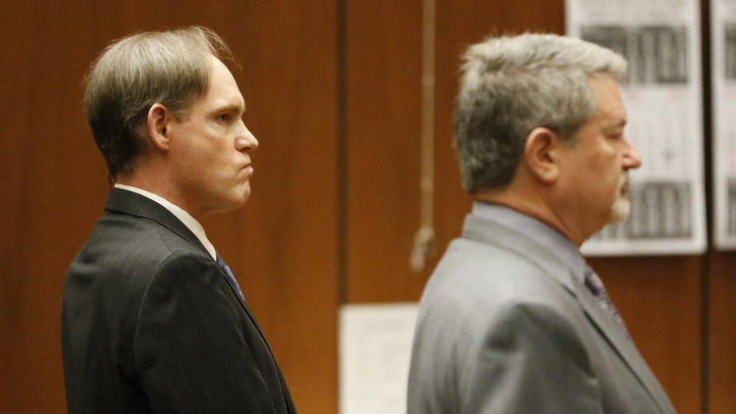 A California man has been convicted of first-degree murder for throwing his four-year-old daughter off a cliff to evade custody payments.
Cameron Brown killed Lauren Sarene Key fifteen years ago in an act of revenge against her mother, Sarah Key-Marer, a Los Angeles Superior Court judge pronounced.
Brown, 53, claimed his daughter tripped and fell as she ran towards the cliff's edge at Inspiration Point in Rancho Palos Verdes in November 2000.
Maintaining his version of events to the end, he told the judge: "I'm innocent."
But prosecutors claim he deliberately threw her off the 120-ft (36.5m) cliff because he never wanted the child and was locked in a bitter custody dispute with her mother.
However, the financial motive for Lauren's killing was bolstered by a new witness who testified that Brown had said it would be "nice to get rid of Lauren" to get out of paying $1,000-a-month child support.
Sarah Key-Marer was finally granted justice for the tragic and premeditated killing of her daughter as the court accepted that her ex-husband had killed the child for financial gain.
The former airline baggage handler showed no emotion as the verdict was announced.
Sarah Key-Marer broke down in tears in the courtroom. Speaking outside the courtroom she described the ordeal of the last fifteen years.
"It's all been really hard. The pain, we just learned to live with the pain," she said. "All I ever wanted was that he would take responsibility for what happened that day. So I am thankful to God for carrying me and my family and my friends through this time. Lauren was our gift from God, the best thing that ever happened to us."
Defence lawyer Aron Laub argued that his client was a bad father, but not a murderer and asked jurors to convict Brown of manslaughter.
"I sincerely believe that is what happened in this case," Laub said after the verdict. "I have great confidence in our jury system, but I cannot agree that this was a just verdict."
Two previous juries failed to reach a unanimous decision on whether Brown was guilty of murder or manslaughter, and he has spent nearly twelve years behind bars awaiting an outcome.
In this third trial, jurors heard most of the same evidence as the previous juries. Foreman Greg Apodaca said jurors were unanimous from their first discussions, and it was a "relatively simple decision to make" after hearing nearly six weeks of evidence and visiting the scene of the murder 30 miles south of downtown Los Angeles.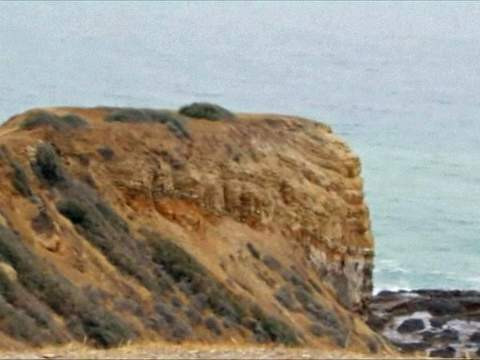 "The expert witnesses made it pretty clear, and when we did the site visit, it was clear to us, as well, that it didn't seem likely that a 4-year-old girl would be up there of her own volition," Apodaca said.
Prosecution experts said the girl's injuries were not consistent with an accidental fall because she couldn't have run fast enough to clear part of the cliff before either striking an outcropping or hitting the beach below. Deputy District Attorney Craig Hum said.
"That witness made a significant difference," Hum said. "Obviously, the financial motive was a factor, but it was primarily his hatred of Sarah, Lauren's mother, that propelled this. No jurors have ever voted not guilty," he added. "It's been a long time — it's been 15 years — and we finally have justice for Lauren."
Hum described Brown as a cold-hearted, vindictive man who never wanted the child. Brown mustered only a half-hearted attempt at rescuing the girl after the fall and was indifferent and uninterested in the hours and days that followed.
In addition to the guilty verdict, jurors found true the special circumstance allegations of lying in wait and acting for financial gain.
Leaving court, juror Shelia Janis said: "I'm sorry to Sarah for all the pain she has been going through. I'm sorry for the death of your baby. But justice has finally been served."
Brown, 53, faces a mandatory term of life in prison without parole for the killing.
He will be sentenced on June 19.