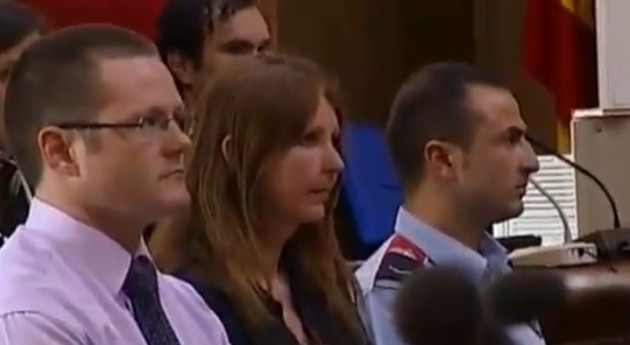 A British woman has been found guilty of the "abominable" murders of her two children at a Spanish hotel after a jury rejected calls to acquit her on grounds of insanity.
Lianne Smith, 45, admitted smothering her 11-month-old son Daniel and five-year-old daughter Rebecca at the Miramar Hotel in Lloret de Mar on the Costa Brava on 17 May 2010.
Smith, a former child protection worked, killed her two children after her partner Martin Smith was arrested on child sex offences.
Her defence sought an acquittal claiming she was "psychiatrically disturbed" when she killed her children. The jury rejected these appeals and unanimously found her guilty after claiming her criminally responsible for the deaths.
She now faces up to 34 years in a jail somewhere in the province of Catalonia.
Speaking outside the courthouse after the verdict, prosecutor Victor Pillado Quintas described said: Justice has been done, these were abominable crimes."
The court heard how after she killed her children, Smith attempted suicide and left notes to her children.
One of the letters addressed to her children read: "I love you very much. I haven't been able to give you a marvellous life together. I am so sorry."
Smith then spent the night in the hotel room with the bodies of her children before going to the hotel reception the following day to ask for the police and ambulance to be called.
The killings took place after her partner Martin Smith was extradited to the UK on charges of sexually abusing a girl. The pair were not married but share the same surname.
The family had been living in Spain since 2007 after fleeing Lichfield, Staffordshire, because Smith's eldest daughter by her first husband accused Martin Smith of raping her.
Martin Smith was found guilty of sexually abusing Sarah Richardson, who has waived her right to anonymity, in December 2010.
Last January, The 46-year-old was found hanged in his cell at Strangeways Prison in Manchester.