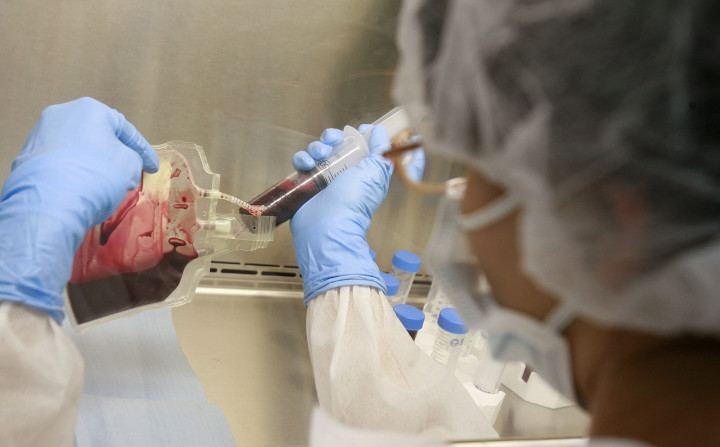 The US Food and Drug Administration (FDA) is set to discuss lifting the ban on gay men donating blood, more than 30 years after it was first put in place.
The FDA currently does not allow men who have sex with other men to be blood donors because they are "at increased risk for HIV, hepatitis B and certain other infections that can be transmitted by transfusion".
However, the ban has been widely criticised by LGBT advocates, politicians, the American Medical Association, Blood Centres and the Red Cross. It is described as unscientific, archaic and discriminatory.
The FDA's advisory board has suggested the ban be lifted, but officials are under no obligation to follow its guidance.
The ban was enacted in 1983 during the Aids epidemic in the US. It was updated in 1992, but critics say it ignores the scientific evidence that says blood donations from gay men pose no risk to the public so long as they are properly screened.
Ryan James Yezak, an LGBT activist who founded the National Gay Blood Drive, will speak at the meeting on 2 December.
He told The Hill: "We've got the ball rolling. I feel like this is a tide-turning vote. There's been a lot of feet dragging and I think they're realising it now."
England and Wales had a similar ban in place stopping gay men donating blood, but this was lifted in 2011. However, gay men are not allowed to donate blood until a year after they last had oral or anal sex with another man – if the FDA goes ahead with lifting the ban, similar restrictions are expected to be put in place.
Speaking of the forthcoming discussion, Glenn Cohen, a medical ethics professor at Harvard Law School, said: "It's a little crazy that you can shed blood for your country, but you can't donate blood to another human being."
The FDA says at present there is no other way of identifying people who are at risk of sexually transmitted diseases like HIV: "Having had a low number of partners is known to decrease the risk of HIV infection. However, to date, no donor eligibility questions have been shown to reliably identify a subset of MSM (eg, based on monogamy or safe sexual practices) who do not still have a substantially increased rate of HIV infection compared to the general population or currently accepted blood donors.
"In the future, improved questionnaires may be helpful to better select safe donors, but this cannot be assumed without evidence."
FDA spokeswoman Jennifer Rodriguez did not say if they plan to lift the ban: "Following deliberations taking into consideration the available evidence, the FDA will issue revised guidance, if appropriate."