Finland Becomes 12th Nordic Country to Legalise Gay Marriage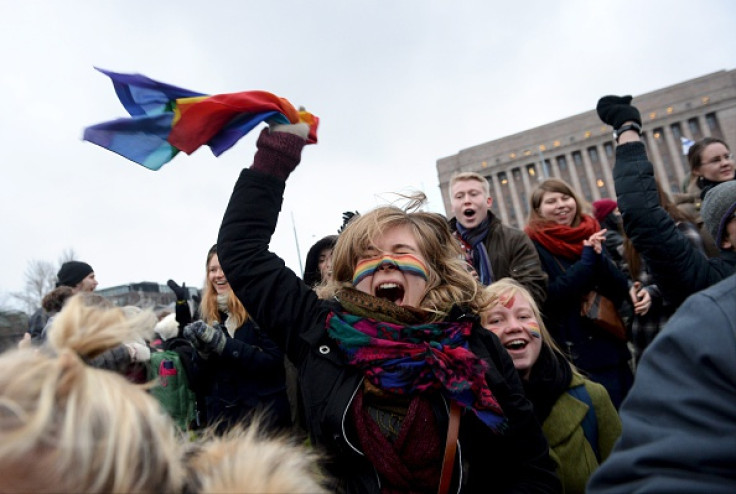 Finland has become the final Nordic country to approve a bill giving equal rights to gay and straight couples.
The Finnish parliament legalised same-sex marriage after the bill was passed today. (28 November)
The vote came after a petition signed by 167,000 Finnish people was handed over to Parliament in December last year.
105 members of parliament supported the legal amendment, while 92 opposed it.
Prime Minister Alexander Stubb said in an open letter: "Finland should strive to become a society where discrimination does not exist, human rights are respected and two adults can marry regardless of their sexual orientation."
Supporters of the bill were jubilant after speaker Eero Heinäluoma closed the session.
Since 2002, gay couples in Finland have been permitted to enter into registered partnerships. Following the ruling they will now be afforded the same legal rights as heterosexual married couples, and will be able to adopt children and share a surname.
Thousands of human rights activists celebrated the victory outside Parliament in Helsinki.
Finland becomes the 12th European state to allow gay marriage, taking a stand against Russia, which, under the leadership of President Vladimir Putin, is adopting an increasingly anti-gay stance.
© Copyright IBTimes 2023. All rights reserved.