The U.S. Federal Reserve will raise interest rates by 25 basis points to 2.0-2.25 percent Wednesday, 26 September, all 27 economists polled by the International Business Times say.
Twenty-six of the 27 economists also price in another rate hike in December, leaving the Fed Funds Rate at 2.25-2.50 percent by the year end. However, Stifel Economics sees only one more rate hike this year, leaving its year-end forecast at 2.0-2.25 percent.
The Fed starts its 2-day open market committee meeting Tuesday and the rate announcement will be released at 2 p.m. ET, Wednesday.
If the Fed raises interest rates in its September meeting, it will be the third interest rate hike in 2018, and eighth interest rate raise since December 2015 when the Federal Reserve embarked on its monetary tightening policy following the 2008 financial crisis.
At its last policy meeting, the Federal Reserve noted that the committee expects further gradual increases in the target range for the federal funds rate to be consistent with sustained expansion of economic activity, strong labor market conditions, and inflation near the Committee's symmetric 2 percent objective over the medium term.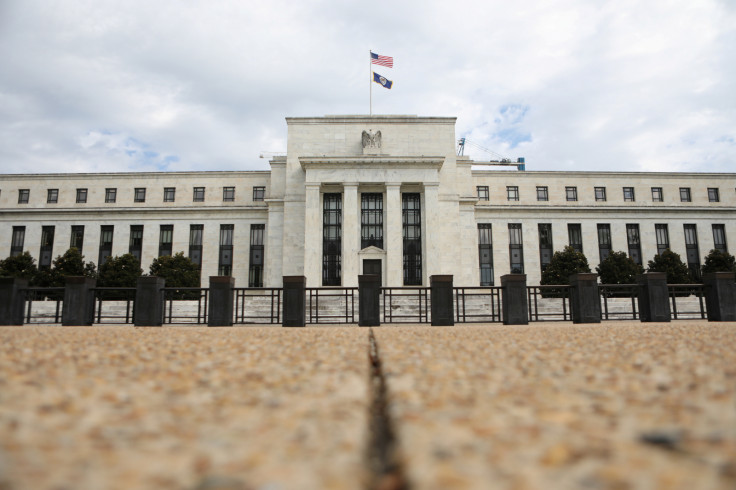 The U.S. economy is humming along, with second-quarter growth rate at 4.2 percent. Analysts expect the final reading for second-quarter growth, scheduled to release Thursday, at 4.3 percent.
Core PCE price index, the Fed's preferred inflation measure, rose to 2 percent in July on year-on-year basis, from 1.9 percent in June. Core PCE index is likely to remain at 2 percent y-o-y in August, according to consensus forecasts in the IBT poll.
Data on unemployment has also created a conducive environment for a Fed rate hike in the September meeting. August marked the 95th straight month the U.S. added jobs, with data showing the national unemployment rate at 3.9 percent.
For a consensus of economic indicators releasing in the week starting Sept. 24, click here.
Even the ongoing trade tensions between the U.S. and China is unlikely to impact growth or deter the central bank from tightening its monetary policy.
"I don't see an impact in the U.S. economy in a major way," says William Dickens, chair of the Department of Economics at Northeastern University."I think it would take a lot more, a much broader trade war – U.S. versus China – I don't think it's going to have a major impact on GDP growth.