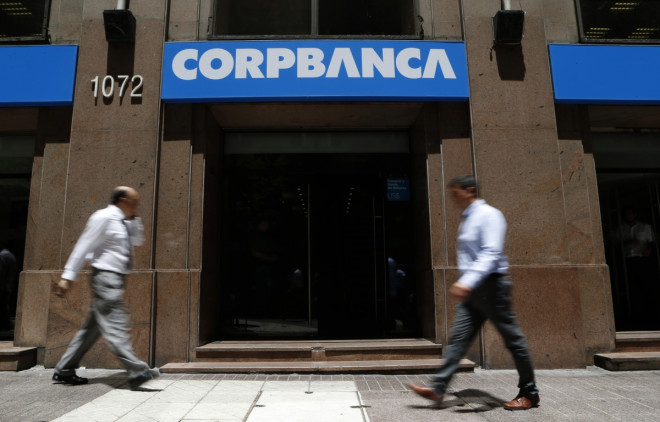 US investment firm Cartica Management has filed a lawsuit in New York against CorpBanca and its controlling shareholder Álvaro Saieh, in an attempt to tackle the planned merger of the Chilean bank with Brazil's Itaú Unibanco Holding Financeira.
Washington, DC-based Cartica, which manages assets worth nearly $2bn (£1.2bn, €1.4bn) owns about 3.2% of CorpBanca's common shares through separate investment vehicles. Saieh owns about 40% of CorpBanca.
The fund has alleged that the deal with Itaú, Latin America's largest lender by market value, undervalued CorpBanca's shares and gave special benefits to Chilean billionaire Saieh and his holding company CorpGroup, which is also named in the suit.
According to Teresa Barger, Cartica's managing director, the lawsuit also intends to hold CorpBanca directors, including chief executive Fernando Massú and chief financial officer Eugenio Gigogne, "liable for the harm they have caused and will cause the minority shareholders," reported Reuters.
According to Massú, Cartica's goal is to prevent a shareholders' meeting on the deal from taking place.
Cartica on 1 April asked a court in the Southern District of New York to declare the defendants "in violation of anti-fraud provisions and disclosure requirements of the US Securities Exchange Act of 1934, and to enjoin the closing of the Banco Itaú Chile-CorpBanca combination," according to a statement.
In its statement, Cartica alleged that Saieh "used fraud to extract a control share premium for his majority stake in CorpBanca," accumulating a number of short and long-term benefits that came at the expense of minority shareholders.
The statement details that the proposed merger would grant Saieh among other things: a cash windfall of hundreds of millions of dollars; a below-market-rate loan of almost one billion dollars; hugely profitable call options that bear no downside risk; guaranteed dividends for CorpGroup alone; and a prestigious job for his son as chairman of the post-merger bank.
"This attempt to rob minority shareholders has gone on long enough," Barger said in the statement.
"We have brought the fraudulent acts of Álvaro Saieh, CorpGroup and CorpBanca before a federal court because they, along with Itaú, have so far failed to take advantage of the opportunity to voluntarily call off this disastrous deal," Barger added.
In a statement, Massú said Cartica's criticism of the merger "lacks basis" and that his bank would "defend [its] point of view in the right place."
CorpBanca shares gained 1.4% to close at 6.54 Chilean pesos in Santiago on 2 April. The stock has gained some 7% since 29 January, when the deal was announced. The preferred shares of Itaú added 0.8%.
Itaú CorpBanca
Itaú CorpBanca, as the merged entity would be known, would have a market value of $8bn, $44bn in assets, a $33bn loan book, about 10,000 employees and 390 branches, executives said in January.
The combined company would give Itaú an important foothold in retail banking in Chile and pave the way for growth in Colombia, South America's fastest-growing economy in 2013. Itaú is battling slowing economic growth and rising household debt in Brazil, where it trails state-run lender Banco do Brasil.
Late last year, Saieh began talks with Itaú to pursue a merger, an out-and-out sale or the creation of a structure allowing him to remain a relevant shareholder in CorpBanca, unnamed sources told Reuters in December 2013.
Saieh began putting parts of CorpGroup up for sale in 2013 to raise cash, after his retail holding company SMU, which owns supermarket chain Unimarc, reported accounting errors, increasing its liabilities and leading to a breach of debt covenants.
Saieh also controls Chilean newspaper La Tercera.