Investigation Launched as 'Breach of Protocol' Results in Second US Ebola Infection
Worker was wearing following correct infection control procedures when infected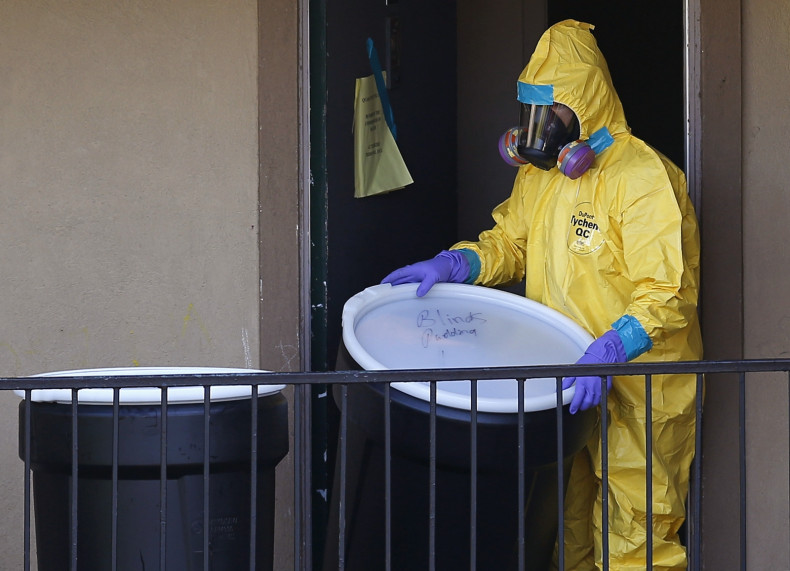 The healthcare worker who has become the second person to contract the Ebola virus in the US was wearing protective infection control gear while caring for the first victim of the virus at a Texas hospital, US health officials have confirmed.
The healthcare worker, who is reported to be a female employee at Texas Health Presbyterian Hospital in Dallas, cared for Thomas Duncan, who contracted Ebola during a visit to Liberia and died in the hospital on Wednesday. The healthcare worker reported a fever on Friday.
She had had "extensive contact" with Thomas Duncan during his second visit to the hospital, when he was admitted for treatment. She was wearing protective gear as prescribed by the CDC – gown, gloves, mask, and face shield – Texas Health Resources chief clinical officer Dan Varga said at a press conference on Sunday.
The nurse had been 'self-monitoring' for a fever or other signs of illness since her contact with Thomas Duncan, according to procedures set out by the US Centers for Disease Control and Prevention (CDC).
'Breach of protocol' caused infection
But Dr Thomas Frieden, head of the CDC, said the fact that a healthcare worker had become infected, despite wearing full protective gear when treating Duncan, meant there had "clearly been a breach in protocol".
"The individual who became ill was, as per protocol, self monitoring. Immediately when they developed symptoms they isolated themselves, they were promptly isolated at the hospital so that any further spread from that individual was stopped."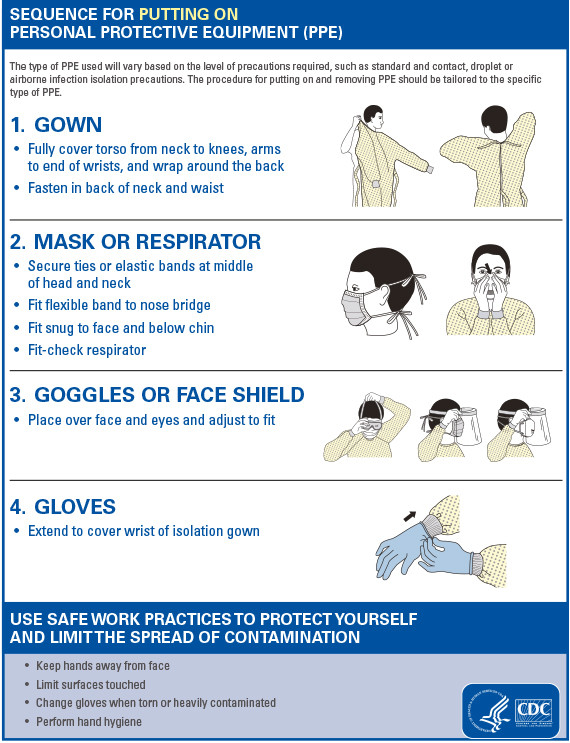 The CDC provides detailed guidance on what people need to wear when dealing with Ebola patients.
Centres for Disease Control
The CDC will begin a full investigation to find the source of the contamination, Frieden said, but added that containing the virus and preventing further cases required 'meticulous' infection control.
"We're deeply concerned about this new development. I think the fact that we don't know of a breach in protocol is concerning, because clearly there was a breach in protocol.
"We have the ability to prevent the spread of Ebola by caring safely for patients. Infections only occur when there's a breach in protocol. We know from many years of experience that it's possible to care for potentials with Ebola safely without risk to healthcare workers. But we also know that it's hard. Even a single breach can result in contamination."
The CDC investigation will include protocols used during the "desperate measures" that were taken to save Thomas Duncan's life, including kidney dialysis and intubation (using a tube to keep his windpipe open).
No other details of the health worker's identity or position at Texas Health Presbyterian Hospital were given, at the family's request.
"Health officials have interviewed the patient and are identifying any contacts or potential exposures," a statement by Texas health care services said.
"Close contacts" of the worker have been "proactively" placed in isolation. "People who had contact with the healthcare worker after symptoms emerged will be monitored based on the nature of their interactions and the potential they were exposed to the virus."
Some 48 people who have been in contact with the hospital employee are being monitored twice a day for any signs of infection.
The apartment, surrounding common areas in the apartment building, and a car belonging to the infected health worker have been decontaminated.