US immigration reform: Arizona judge rules DREAMers can pay in-state tuition for state colleges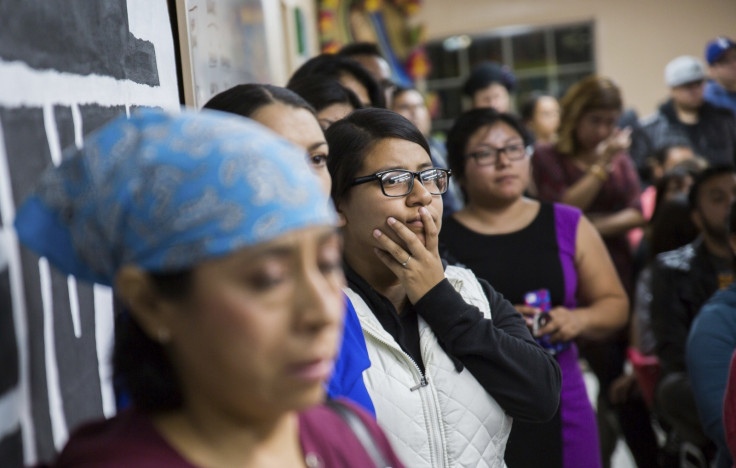 An Arizona judge ruled on 5 May that undocumented immigrants whose deportations have been deferred by President Barack Obama's executive action are lawfully living in the state and are eligible to pay in-state tuition at state colleges. According to the Associated Press, the Arizona Board of Regents called a special meeting for Thursday at 10am to discuss the ruling.
The Huffington Post reported the ruling could have implications for Arizona's estimated 20,000 immigrants that qualify for the president's Deferred Action for Childhood Arrivals programme. Recipients of DACA, as the policy is known, are often referred to as DREAMers.
A Phoenix-based immigrant rights activist and DACA recipient, Erika Andiola told the Huffington Post, "It's very exciting. For us, it's showing that we're on the right side of the law." She added that she and fellow activists will see if the Arizona Board of Regents applies the ruling to the state's universities.
"The Arizona Board of Regents is committed to broadening access and affordability for all students in Arizona and, as part of that mission, supports lawful opportunities to increase access for DACA students," board president Eileen Klein said in a statement. "We are currently reviewing the court's decision. As we do with all board policies, we will comply fully with state and federal law."
According to the AP, the ruling by Maricopa County Superior Court Judge Arthur Anderson was a result of a lawsuit by former Attorney General Tom Horne against the Maricopa County Community College District and does not apply directly to the universities.
"Federal law, not state law, determines who is lawfully present in the US," the ruling states. "The circumstance under which a person enters the US does not determine that person's lawful presence here."
New Attorney General Mark Brnovich is considering appealing the decision, the AP reported. Brnovich released a statement on 5 May saying his office is "reviewing the decision and weighing all legal options including appeal." He has until 5 June to decide whether his office will challenge the ruling or not.
© Copyright IBTimes 2023. All rights reserved.