US and Japan warn China over aggressive landgrab campaign in South China Sea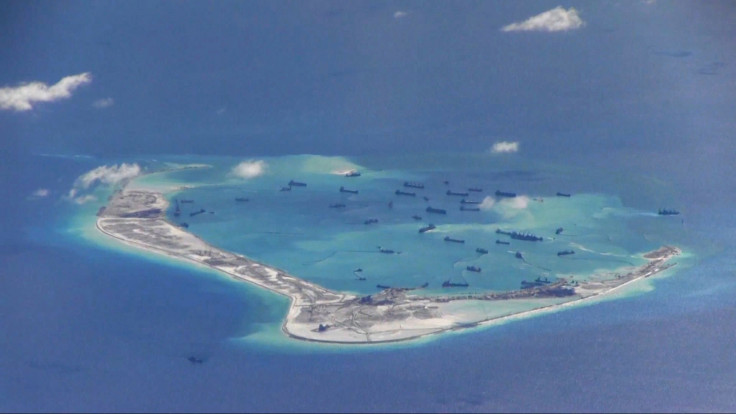 Japan has warned China over its increased maritime activities in the heavily disputed South China Sea following similar concerns expressed by the US.
Japan's Defence Minister Gen Nakatani has insisted China should behave responsibly while treading on the territories in the region. Nakatani was speaking at the ongoing three-day conference in Singapore over Asia-Pacific security.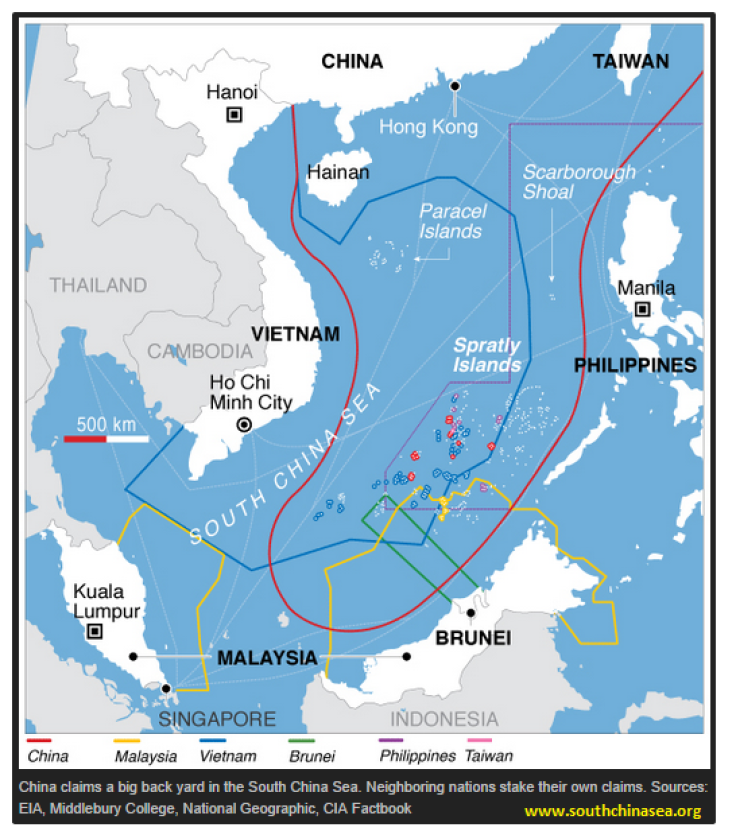 China claims almost all of the South China Sea for itself.
southchinasea.org
He said: "If we leave any unlawful situation unattended, order will soon turn to disorder, and peace and stability will collapse. I hope and expect all the countries, including China, to behave as a responsible power," he said at the summit, which is attended by defence ministers from Asia-Pacific countries.
Nakatani said it is regrettable that China is pressing ahead with setting up airstrips and claiming reclamation works in the South China Sea, where Beijing is engaged in a bitter territorial row with multiple countries.
Beijing lays claim to almost the entire region, which is strongly contested by neighbouring states – Japan, Taiwan, the Philippines and Vietnam.
Tensions are building up in South China Sea following the assertions made by the US that Beijing's growing presence is a cause of concern.
In a major move, Japan has also decided to participate in a joint military exercise conducted by US and Australian forces in the South China Sea region.
Meanwhile, both China and Japan have also agreed on a key maritime communication mechanism so as to avoid accidents in the region.
The Japanese defence ministry said Hideshi Tokuchi – Tokyo's vice defence minister for international affairs – and Sun Jianguo – deputy chief of general staff at the People's Liberation Army of China – have reached an agreement on the matter.
© Copyright IBTimes 2023. All rights reserved.