Japan to participate in US-Australia military exercise in South China Sea amid tensions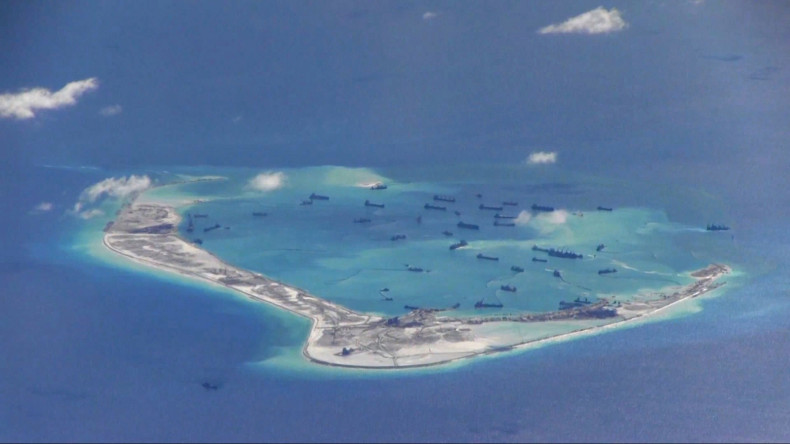 Japan is set to participate in a joint military exercise conducted by US and Australian forces in the South China Sea region, a move that is likely to rile China.
The war games are to take place in July in which tens of thousands of troops from the US and Australia will be involved.
Though Tokyo will send a relatively small number of troops, about 40, analysts say it conveys a strong message of cooperation.
Japan's decision to participate in the drill is especially significant in the backdrop of simmering territorial tensions. Beijing lays claim to almost the entire region, which is strongly contested by neighbouring states – Japan, Taiwan, the Philippines and Vietnam.
Euan Graham, chief of the Sydney-based International Security Programme at the Lowy Institute, told Reuters: "I think the US is trying to get its allies to do more. There is an obvious symmetry between Japan as the upper anchor of the Western Pacific alliance and ... Australia as the southern anchor."
The US, Australia, and Japan have constantly expressed serious concerns over China's aggressive claim to territories in the disputed region.
Just a few weeks ago, US Assistant Secretary of Defense David Shear spoke about stepping up cooperation with Washington's allies in the region to check Beijing's growing clout.
He said: "To expand the reach of these alliances, we are embarking on unprecedented trilateral cooperation. In some cases this cooperation directly benefits our work on maritime security. For example, we're cooperating trilaterally with Japan and Australia to strengthen maritime security in Southeast Asia and explore defence technology cooperation."
Japan's Defence Minister Gen Nakatani tried to play down his country's increased cooperation saying it is not aimed at China, according to Reuters.
China recently heaped scorn over US move to fly surveillance flights in the South China Sea skies.
Chinese Foreign Ministry spokesperson Hong Lei told reporters: "The recent surveillance activity by a US plane posed potential threats to China's islands and reefs, making it highly possible to lead to misjudgement, which could cause maritime or air accidents."