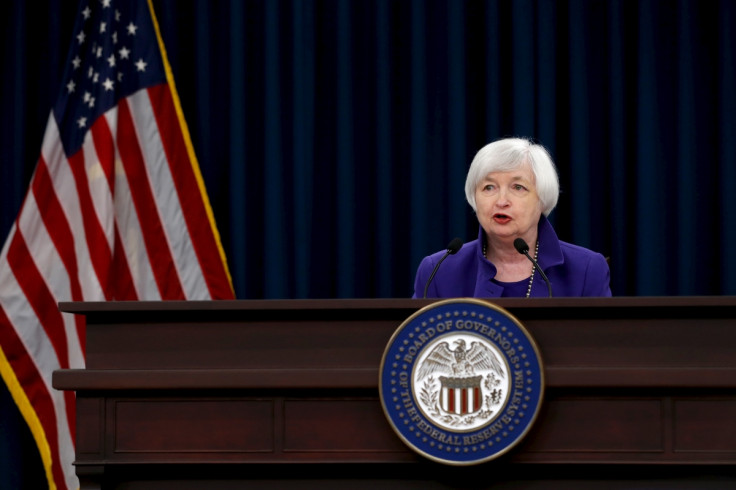 US equity markets were flat early on Thursday (17 March) as the feel-good factor generated by the Federal Reserve quickly evaporated, while investors switch their focus on a sluggish global economic growth.
Shortly after the opening bell, the Dow Jones Industrial Average was up 0.15% to 17,351.27, while the S&P 500 and the Nasdaq were 0.06% and 0.33% lower respectively. On Wednesday, the Dow Jones logged its fourth consecutive day of gains while the S&P 500 snapped a two-day losing streak.
Fed's decision pleases investors
Speaking at the end of a two-day meeting on 16 March, Fed Chairwoman Janet Yellen revealed the US central bank will only raise interest rates twice this year compared with the four rate increases it outlined in December.
"The impression of a safe, strong and careful set of hands on the levers of US monetary policy reassured markets that the divergence on the pace of monetary tightening between the Fed and the market is reconcilable," said Michael McCarthy, chief market strategist at CMC Markets.
"The Fed offered to meet the market in the middle, with its dot plot of expectations adjusted to reflect only two rate rises this year."
On the macroeconomic front, the Philadelphia Manufacturing Index unexpectedly turned positive in March for the first time in seven months, rising from -2.8 in February to 12.4. Meanwhile, weekly jobless claims rose by 7,000 to 265,000 in the week to 12 March. The figure was slightly lower than the 268,000 reading analysts had forecast.
Elsewhere, Asian markets endured a mixed session. Both the Shanghai Composite Index and the Hong Kong's Hang Seng gained 1.2%, while Japan's Nikkei 225 shed 0.25%. Their European counterparts, meanwhile, fared worse and were all in the red by mid-afternoon. London's FTSE 100 was down 0.39%, while Germany's Dax and France's CAC 40 lost 1.67% and 1.18% respectively.