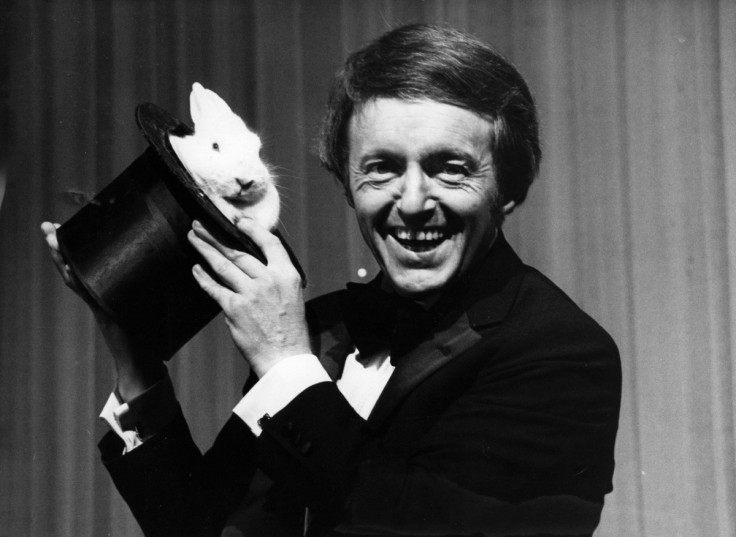 Paul Daniels has died aged 77 of a brain tumour at his home in Berkshire, his publicist said. The entertainer, unarguably Britain's most famous magician of the past 40 years, was diagnosed with the terminal illness in February and returned home in early March. He is survived by three sons from his first marriage; Gary, Paul and Martin.
Daniels' TV career began with an appearance on the talent show Opportunity Knocks in 1970. He then went on to front the BBC's Paul Daniels Magic Show, which ran for 15 years and made him one of British TV's biggest ever stars. It was during an audition for an assistant for that show Daniels met McGee, whom he would later marry.
As well as UK stages, Daniels headlined in Las Vegas and on New York's Broadway. In 1983 he was named magician of the year by the Hollywood Academy of Magical Arts, the first non-American to receive the accolade. His final tour proved to be last year's Intimate Magic Show, which ended in Bromley in November 2015.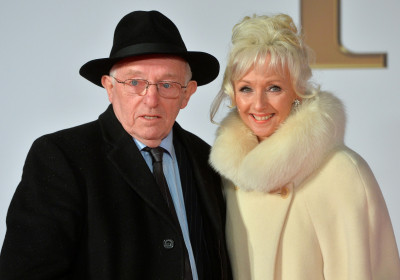 From Eston Council to BBC stage
Daniels was born in Middlesbrough to a cinema projectionist father and mother, who is still alive at 95-years-old. Though he would eventually perform to weekly television audiences of over 15 million, and in the presence of royalty and prime ministers, his route into showbusiness started in the unlikely surroundings of Eston Council's treasury offices.
He later served in Hong Kong with the 1st Battalion, The Green Howards, for his national service before marrying his first wife, Jacqueline, in 1960. They had three sons, Gary, Paul and Martin, the latter of whom later appeared as a presenter on Game For A Laugh.

Paul's interest in magic began at the age of 11 when he read a book about entertaining at parties. After his National Service he started performing in working men's clubs, while still working at his parents' grocery business during the day.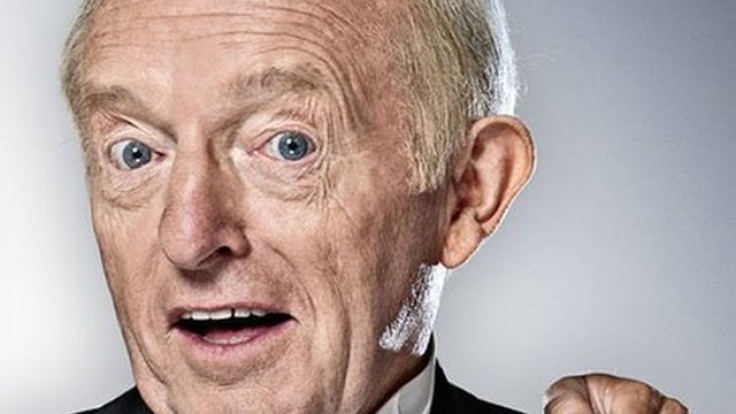 New start in Newquay
The turning point for Daniels came in 1969 when he was offered a summer season in Newquay. Having had a taste of being centre stage he decided to become a full-time performer, and the following year made his TV debut on Opportunity Knocks, a televised talent show.
Even though he came second in the competition, TV producer Johnnie Hamp saw star quality in Daniels and gave him a regular slot on The Wheeltappers and Shunters Social Club. In 1979 the BBC came knocking and he switched to the broadcaster to begin The Paul Daniels Magic Show, which ran until 1994.
The show was watched by 1 in 4 UK residents each week and was sold to 43 different countries. A star in his own right, the show helped create another: a glamorous assistant by the name of Debbie McGee. The pair married in 1988.
As well as a magician Daniels was also a trusted host of BBC quiz shows including Every Second Counts, Odd One Out and Wipeout. Alongside McGee he took place in various reality shows and documentaries such as Louis Theroux's When Louis Met ..., Channel 5's The Farm, ITV's The X Factor: Battle of the Stars and Celebrity Wife Swap, where Paul tried living with Vanessa Feltz.
In 2010 he made a memorable appearance on the prime-time BBC show Strictly Come Dancing with instructor Ola Jordan: