The Duchess of Cambridge is facing a backlash on social media after she controversially pulled out of presenting the Irish Guards with their traditional St Patrick's Day shamrock. Kate Middleton broke with a 115-year-old tradition to spend time with Prince George, aged two, and ten-month-old Princess Charlotte, at their family home in Norfolk.
The tradition of handing the clover to the Hounslow-based Infantry Battalion on St Patrick's Day has been carried out by female members of the royal family since 1901, when Queen Alexandra first began the convention.
Kate, 34, took over the role from Princess Anne in 2012 and last year performed the ceremony while eight months pregnant with Princess Charlotte. Last night a source told the Daily Mail: "It appears that Kate, in London for Commonwealth Day, was keen to get back to Norfolk and her children. So William will dole out the shamrocks. Naturally Irish Guards officers are deflated."
The public were less than impressed, and took to Twitter and Facebook to express their disappointment. "Well she has done it for the last four years – she probably needs a rest!" said one unhappy commentator. Another said: "I feel disappointed – if the Royals start breaking with good traditions then I'm not sure what they're there for."
"Shame about the Irish Guards @KensingtonRoyal breaking a tradition that goes so far back. It's almost like you want the bad press," said one disgruntled commentator. "Kate pulls out of traditional St Patrick's Day ceremony with Irish Guards. Poor girl must be tired after her holiday," said another sarcastically.
A Kensington Palace spokesman said: "The Duchess has very much enjoyed the occasions when she has been able to attend, but the Duke is the Colonel of the Regiment and is looking forward to presenting the Irish Guards with their Shamrock. The Duchess looks forward to marking St Patrick's Day with the Irish Guards many times in the future."
Kate and Prince William have been losing favour with the public following a series of PR blunders. The pair have been dubbed "part-time royals" after it was revealed that they carry out far fewer royal engagements than Prince Philip and the Queen, who turns 90 next month. Aged 94, the Duke of Edinburgh clocked up 250 official duties at home and abroad in 2015, compared to the 198 conducted by William, Kate and Harry combined.
Sources have suggested that Prince William also has a part-time role as a pilotfor the East Anglia Air Ambulance.
In a bid to alter public perceptions, the young royal has taken on 11 public engagements in the space of just four days.
In a recent ITV interview he shrugged off the criticism, explaining that the royal appearances "take a lot of organising."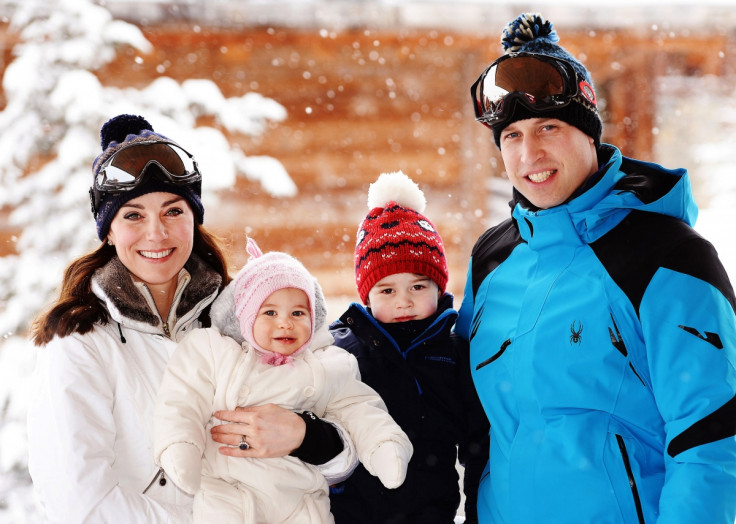 Over the last week the royal couple have attended a number of events together including a day of focus on male suicide on 10 March, followed by a visit to charity XLP on 11 March and the Commonwealth Service on 14 March. They also undertook two private engagements, visiting a suicide refuge in Finsbury Park, North London. Later they met with families bereaved by suicide at Kensington Palace.
The next day, William presided over an investiture ceremony at Buckingham Palace, handing out the commendations to figures including footballer Denis Law, actor Idris Elba and singer Damon Albarn.
The royals also faced criticism last week for taking their first holiday as a family with Princess Charlotte in secret. The location for their secret holiday was initially shrouded in secrecy , but it was later revealed they enjoyed their break in the exclusive Courchevel resort in the French Alps.
Instead of arranging a customary photo-call, William and Kate invited only a single Press Association (PA) photographer, who took a small number of posed portraits.
Kate and William are due to embark on a trip to India and Bhutan with Prince William in April. The mother-of-two is said to be eager to spend some time with her children who will not be accompanying them on the royal tour.