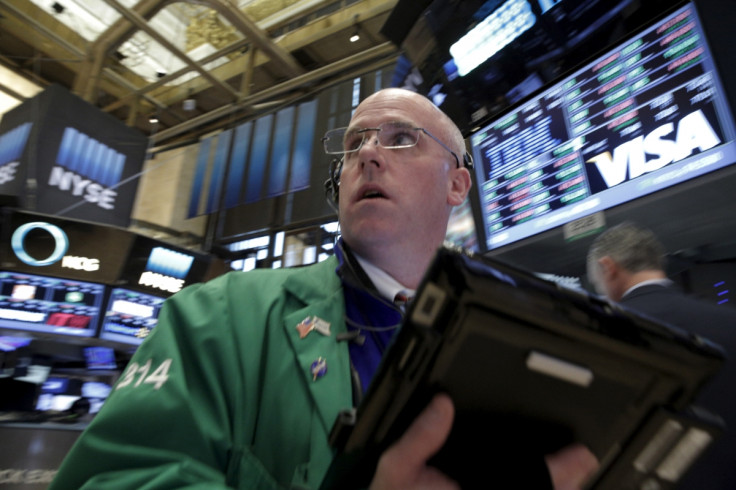 US stocks moved lower early on Wednesday (23 March), as equities followed oil prices into the red and investors reassessed the impact of Tuesday's deadly attacks in Brussels.
Shortly after the opening bell, the Dow Jones Industrial Average was down 0.12% to 17,560.76, while the S&P 500 and the Nasdaq were 0.24% and 0.50% lower respectively, after the first two ended the previous session snapping seven-day and four-day winning streaks respectively.
Crude prices under pressure
Oil prices were on the back foot, as Brent Crude fell 1.88% to $41.02 (£28.92, €36.52) a barrel and West Texas Intermediate declined 2.32% to $40.51 a barrel.
"The foundations of the recent recovery in oil prices look a little shaky and some temporary pull-backs may be inevitable," said Julian Jessop, head of commodities research at Capital Economics.
"Nonetheless, we continue to expect prices to recover further over the medium term, as reflected in our end-2017 forecasts of $60."
Earlier in the day, a senior International Energy Agency (IEA) executive said the deal between Russia and the Organisation of Petroleum Exporting Countries (Opec) to freeze oil production could be "meaningless", as Saudi Arabia is the only country capable of increasing output.
"Among the group of countries [participating in the meeting] that we're aware of, only Saudi Arabia has any ability to increase its production," he said.
Asian and European stocks mixed
Elsewhere, Asian stocks endured a mixed session, with the Japan's Nikkei 225 and Hong Kong's Hang Seng falling 0.28% and 0.25% respectively, while the Shanghai Composite Index gained 0.35%. Their European counterparts were also struggling for direction by mid-afternoon. London's FTSE 100 and Germany's Dax were 0.07% and 0.32% higher respectively, while France's CAC 40 was down 0.11%.
On the company front, Nike was on the back foot after the sportswear producer's revenue fell short of expectations. Shares in Krispy Kreme Doughnuts plunged after the food company posted weaker-than-expected revenue growth in the holiday quarter and profit projections that missed analysts' expectations.