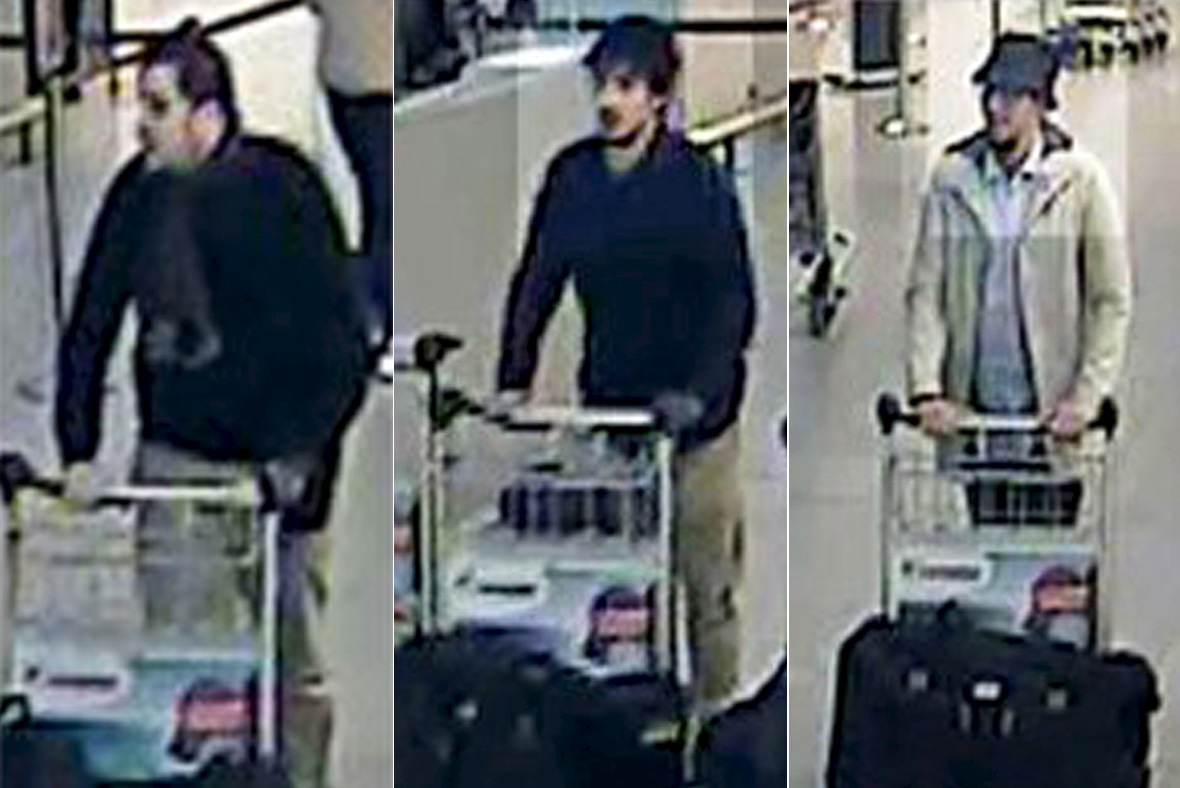 In a press conference on the attacks, Belgian Federal prosecutor Frederic Van Leeuw confirmed at confirmed the El Bakraoui brothers have been identified as the two suicide bombers - Ibrahim allegedly blew himself at Zaventem airport, while his brother Khalid is reported to have activated a bomb at a metro station. Van Leeuw has so far avoided speaking about Najim Laachraoui - considered to be a third suspect.
Referring to a surveillance picture of a group of men described as being involved in the terror attack on Brussels airport released yesterday, he prosecutor said that the man "in the middle of the photo" was Ibrahim El Bakraoui, but that the man on his left "has not yet been identified".
The third man pictured, seen wearing a hat in the picture, "is on the run", the prosecutor said, adding the man had dropped off a large bag and left the vicinity before the blasts. The bag, which contained the largest explosive charge, "exploded just after the arrival of trained deminers".
Two arrested in raids, will found
The prosecutor also confirmed that "a person was detained" after a fourth raid "and is currently being heard by the investigators". Another person was arrested after a fifth raid carried out by Belgian security forces, but was "released after thorough hearing", Van Leeuw said.
Meanwhile, the prosecutor also revealed that police found Ibrahim El Bakraoui's "will " contained in a laptop that was thrown in a bin on a street in the Schaerbeek district, in one of the five raids carried out since the bombings.
In the audio testament, Ibrahim declared "being in a rush, sought everywhere", and "not being safe". "If this drags on, I'll end up in a (prison) cell".
During the Schaerbeek raid, police discovered 20 kg of TATP (triacetone triperoxide, a high explosive used by terrorists in the 13 November Paris attacks) and 100 litres of acetone. Detonators and nails were also found.