'Milestone' for newborn organ donation as first successful transplant completed in UK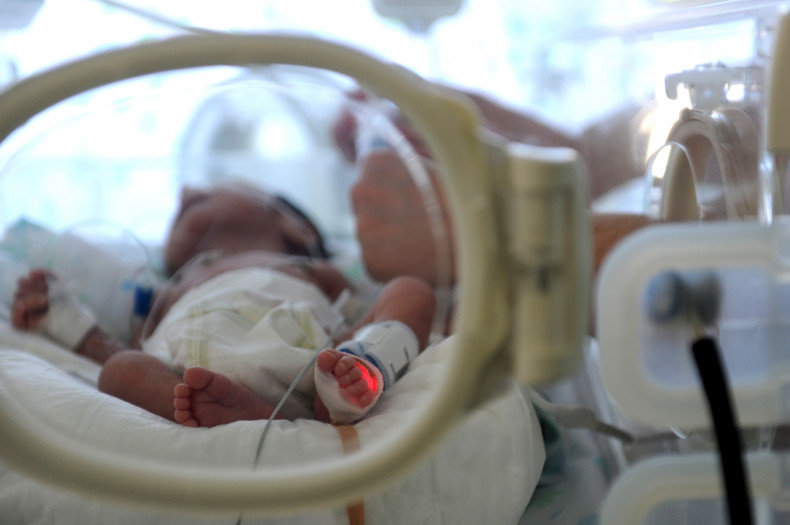 The first successful organ donation from a newborn baby has been carried out in the UK and described as a "milestone" by a group of top doctors.
The baby girl was born at term after an emergency caesarean when the mother presented with reduced foetal movements.
She weight 6.8lbs but was extremely sick. After being resuscitated, it soon became clear she had suffered from severe ante-natal hypoxic insult – her brain had been starved of oxygen for a period during the pregnancy.
Treatment was ineffective and after repeated examinations, doctors found she was unable to make any spontaneous movements, did not respond to stimuli and had fixed and dilated pupils. Her parents made the decision to begin palliative care and the possibility of organ donation was brought up.
Writing in the BMJ journal Foetal & Neonatal Edition, the authors said: "A very careful and realistic plan was prepared in association with the organ donation team and presented to the parents. This included taking extreme care towards the comfort of the baby and expectations of the parents."
The parents were supported by psychologists, nursing staff and the organ donation team.
Doctors examined the baby and found her kidneys and hepatocytes (liver cells) were viable. Two suitable patients were found and six days after she was born, the organs were transplanted.
"It is due to the extreme generosity of the parents and wonderful professional collaboration between the neonatal team and the organ donation team that this process was successful. This case has set a milestone in the care of newborns in the UK," the authors said.
The team believes a significant proportions of newborns who die in hospital could be potential organ donors. However, current guidelines make it difficult for these babies to be identified. New guidelines are anticipated in the near future and are expected to create a standardised approach to organ donation among newborns.
"A significant proportion of babies who die in neonatal units are potential organ donors. Although the long-term data regarding graft function are not yet available, we feel that potential neonatal organ donation should be a part of management for all withdrawals."
The authors also say they hope the new guidelines will change the way people think about organ donation from newborns.
"We hope that neonatal units across the UK will actively start thinking about this noble cause, which makes the grieving family's journey easier, and has the potential to transform another life."