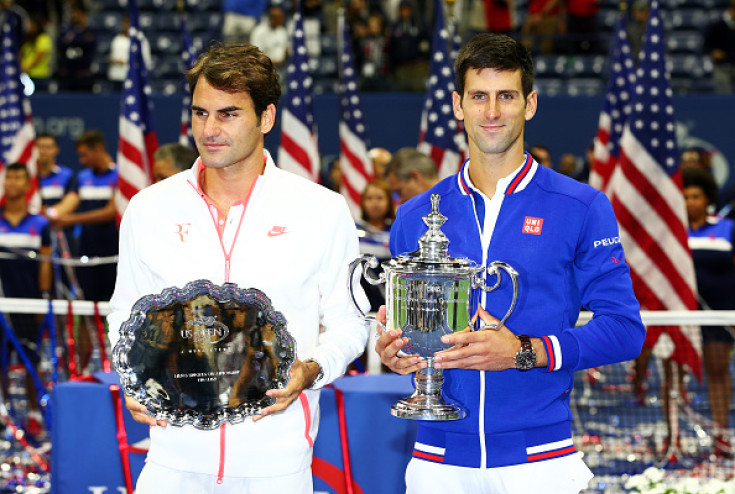 World number one Novak Djokovic won the 2015 US Open Men's singles after defeating Roger Federer in the final. The 34-year-old last won a Grand Slam in 2012 and since then has been waiting to make it a record 18th title in his career.
The Serbian clinched his third Grand Slam title of the calendar year after winning the Australian Open and Wimbledon. He missed out on the French Open after Stan Wawrinka defeated him in the final.
This year's US Open saw both Djokovic and Federer make it to the second consecutive Grand Slam final after Wimbledon. The 28-year-old was impressive in the final at the Arthur Ashe Stadium as he saved 19 of 23 break points.
The match was delayed due to rain and the first set went in the top seed's favour as he won it 6-4. The former world number one came into the match by winning the second set 7-5. However, Federer could not manage to win the next two sets as the Serb sealed yet another victory over the 17-time Grand Slam winner.
The final scoreline was 6-4, 5-7, 6-4, 6-4 as Djokovic sealed his 10th Grand Slam title of his career. He is tied with Bill Tilden in the seventh spot in the all-time Grand Slam singles titles list. Djokovic expressed his delight after he managed to beat Federer in the US Open final.
"I won three out of four. It's more than I could ask for, definitely. Sitting down here with this trophy and reflecting on what I have achieved, it's quite incredible," Djokovic explained.
The top seed said he knew Federer was going to come out playing aggressive tennis. "He was going to try to disrupt my rhythm...[and] put a lot of variety in his game: slice, chip and charge, come to the net, serve and volley, but I was ready for it. I was ready for the battle...we pushed each other to the limit, as we always do."