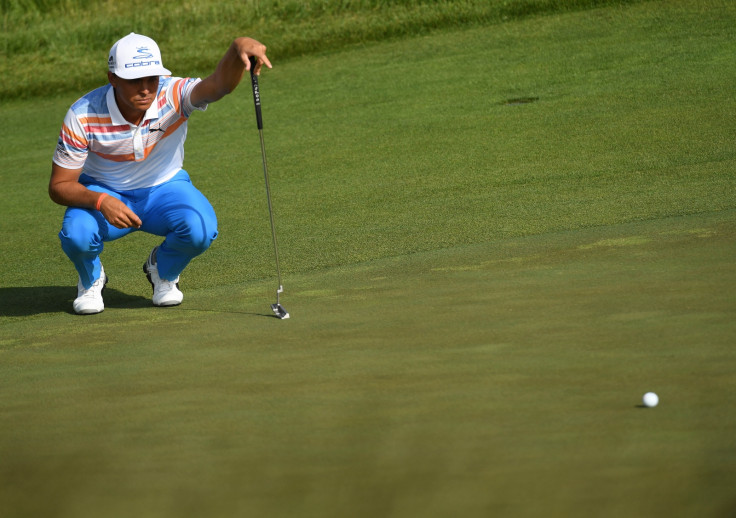 Rickie Fowler looks in contention to win his first major after recording a very impressive round of 65 at the US Open on Thursday (15 June).
The former PGA Rookie of the Year's round of seven under-par matched the all-time score for a US Open Thursday, but he was closely followed by Paul Casey, who finished six under-par. Brooks Koepka, Tommy Fleetwood and Brian Harman made up the rest of the top five, all managing rounds of 67.
Lee Westwood, still hunting for his first major championship victory, scored a respectable 69 while veteran Ernie Els managed to keep up with the chasing pack, finishing on 70.
Fowler, 28, was keen to keep his feet on the ground after his momentous round and is well aware that his record-equalling feat will mean precious little if he fails to secure victory on Sunday (18 June).
"The first thing is getting off to a good start Thursday, keeping that rolling and getting ourselves in contention Sunday," Fowler told ESPN. "There's a lot of golf to be played. But, yeah, I'm ready to be out there. Having a win this year at Honda, being in contention at majors in the past, and having The Players win has definitely done a lot for me.
"It's always cool to be part of some kind of history in golf, but I'd rather be remembered for something that's done on a Sunday."
Southport-born Fleetwood performed excellently to start his weekend with a round of five-under par. The 26-year-old managed to record his lowest Major round at Erin Hills and is glad to be in the thick of the action after missing previous events.
"You plan to play for pars and don't think too much about shooting a score," Fleetwood told BBC Sport. "This morning was the best conditions we're going to get all week.
"It was great to get it going and I holed a few key putts. I didn't really expect to be five under to be honest.It's great to be back playing in these events. It's not the same sitting on your couch watching at home."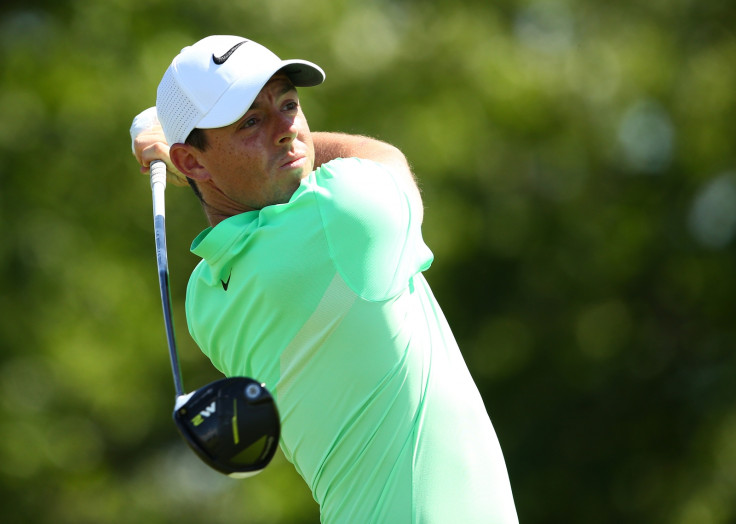 Fowler and Fleetwood fared magnificently, but the same cannot be said of reigning champion Dustin Johnson. The world number one started his title defence with a round of three over-par, and he wasn't the only big hitter who failed to settle in Wisconsin.
Rory McIlroy's double bogey on the 17th hole was just one of a host of errors made by the Northern Irishman, while former Masters champion Danny Willett recorded a round of nine over-par. The esteemed duo found themselves languishing in the bottom seven of a 156-strong field along with Jason Day, who finished eight over-par.
The ideal conditions at Erin Hills came as bad news for Phil Mickelson, who will now have to make do with a watching brief after withdrawing from the tournament in order to be present for his daughter's graduation.
Mickelson, 46, was hoping adverse conditions would allow him to jet in for a delayed tee-time, but sunny skies in Wisconsin put paid to his chances of emerging victorious in the only major he is yet to win.
"As I look back on life, this is a moment I'll always cherish and be glad I was present," Mickelson told The New York Times.