Former World Number One Rafael Nadal lifted his 4th US Open title by beating Daniil Medvedev in a nail-biting final by 7-5, 6-3, 5-7, 4-6, 6-4. This is Nadal's 19th Grand Slam title. After securing this win, the Spanish legend is just one Grand Slam victory away from the record held by his arch-rival, Roger Federer.
Champions don't depend on fate. They create their fortune. Even when the circumstances aren't favourable, champs never back down. The above scenario is relatable to what the near-24,000 capacity crowd at Flushing Meadows witnessed in the US Open Men's Singles final on Sunday.
The Spanish icon started the match fiercely and dominated his Russian opponent, Medvedev for the first two sets. But soon, the Russian fought back and the match was suddenly tied at 2-2, with the deciding set getting tense.
Questions were raised when the umpire, Ali Nili, decided to penalise Nadal three times during the match because of extra time consumption between serves. The pressure was building up but the last laugh was reserved for the brave. In this instance, the Spanish proved to be a class act. He accepted the penalties with grace and focused on the job to be done.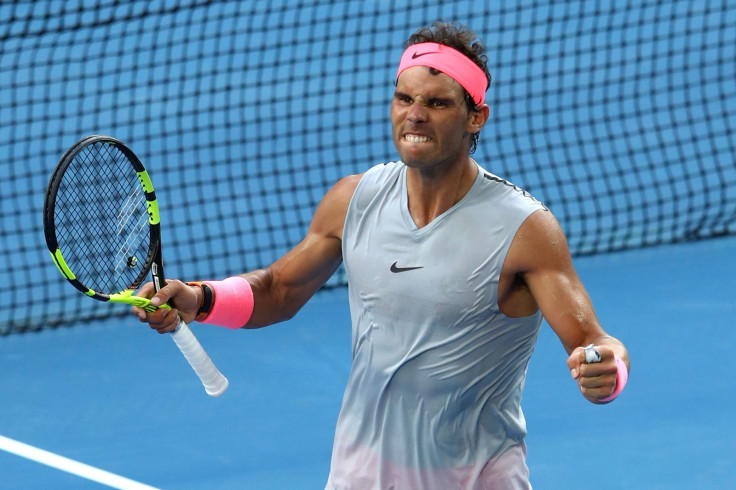 There were mixed cheers for both Nadal and Medvedev, who was enjoying the most successful summer of his career. However, it was the Spaniard who emerged as the king of the tennis court. Medvedev expressed his amazement for his opponent's incredible 19-Grand Slam achievement.
According to BBC, Medvedev said, "I just want to congratulate Rafa, a 19th Grand Slam title is something unbelievable, outrageous."
Even the man of the hour, Nadal, became emotional after a thrilling finish to one of the best US Open finals ever played.
Although the entire tennis world is praising Nadal's achievements and describing his win as a natural phenomenon, things weren't as smooth for him in the court last year. He suffered constant injuries.
Out of the 12 hard-court events that Nadal played in 2018, he retired from 11 because of his fitness issues. Even the start of the year was far from satisfactory with Nadal's humiliating elimination in the hands of Fabio Fognini in the Monte Carlo semi-finals.
He knows that his age is increasing and his movements aren't as swift as they used to be a few years ago. Despite this, he endured and trained extensively. When the giant screen at Flushing Meadows displayed all his 19 Grand-Slam winning moments, Nadal couldn't hold his tears.
The Spaniard's US Open victory marks an incredible record where the three giants: Nadal, Federer, and Novak Djokovic, cumulatively won 54 of the last 59 Grand Slams.