British LGBT Awards 2017: 'Straight ally of the year' Prince William speaks out against cyber bullying
The Duke of Cambridge addressed the awards via a pre-recorded video message.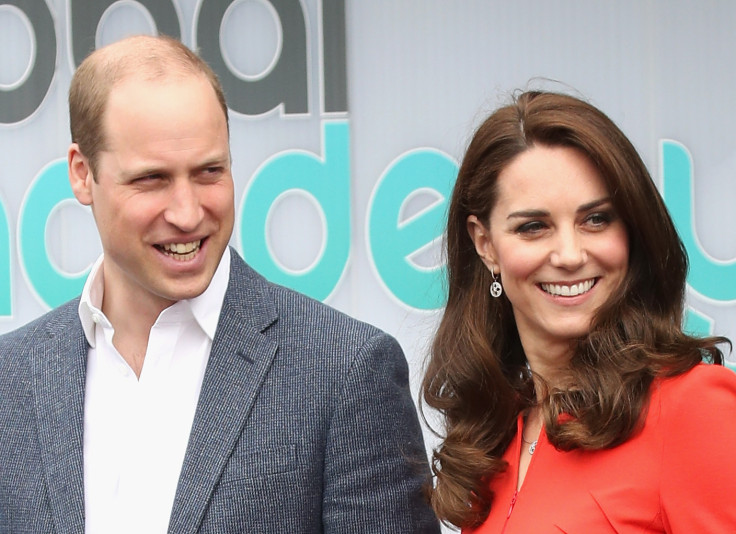 The 2017 British LGBT Awards celebrated the support the community has received from Prince William by naming him celebrity straight ally of the year. While the Duke of Cambridge could not attend the 12 May event in person, he did share a video acceptance message.
"It's a real honour to be recognised in this way," William said in the pre-recorded video. "In recent years I've been compassionate about what we can do to protect people from bullying, particularly online.
"Through this work I've encountered a number of tragic stories about LGBT young people who have, sadly, felt unable to cope with the abuse and discrimination they face in their lives. This work has also led me to a number of inspiring people, who are helping others to stand up to bullying wherever it occurs."
The prince went on to stress the need for improved mental health assistance and put a stop to bullying.
"It is 2017, and no one should be bullied for their sexuality, or any other reason. It's so important to be proud of the person you are."
Addressing the younger members of the LGBT community, he advised them to stand strong against those attempting to intimidate and persecute them for their sexuality. "Don't put up with it – speak to a trusted adult, a friend, a teacher, Childline, Diana Award or some other service and get the help you need.
"You should be proud of the person you are and you have nothing to be ashamed of," he added.
Speaking about his contribution to the cause, the awards co-founder Sarah Garrett explained why the 34-year-old royal was a deserving winner.
"Prince William has used his position to promote diversity and speak out against homophobic bullying. He is a very deserving winner of the ally award and it is wonderful that he took time out of his schedule to make this short video," she said according to The Independent. "His message will resonate and offer hope to young people around the world who have faced discrimination because of their sexuality."
The British LGBT Awards celebrate efforts by individuals and organisations that work towards equality. In its sixthyear, the event, which was hosted at London's Grand Connaught Rooms, also recognised Caitlyn Jenner, who was given the HuffPost UK Loud And Proud award. Clare Balding was named broadcaster of the year while the influencers of the year award went to Tom Daley and Dustin Lance Black.
Watch Prince William's video message here, and get the scoop on the complete list of winners on the British LGBT Awards website.
© Copyright IBTimes 2023. All rights reserved.