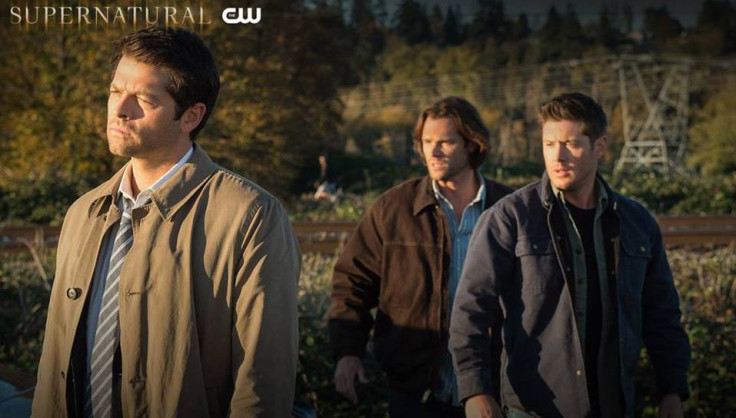 Supernatural season 12 airs its final two episodes on Thursday, 18 May at 8pm EST on The CW Network. The final two episodes have a number of plotlines to cover — from the Winchesters battling the British Men of Letters to a final showdown with Lucifer and Kelly giving birth to Lucifer's baby.
Episode 23 is titled, All Along the Watchtower and the official synopsis teases a big battle between Sam, Dean and Castiel against Lucifer. The official synopsis reads as follows:
Lucifer (Mark Pellegrino) battles Sam (Jared Padalecki), Dean (Jensen Ackles) and Castiel (Misha Collins) for control of his unborn child.
Episode 22 is titled, Who We Are, where the Winchester deals with British Men Of Letters. Here is the official synopsis:
Caught in a dangerous situation, Sam (Jared Padalecki) and Dean (Jensen Ackles) only have each other to rely on. Meanwhile, the fight between the American Hunters and the British Hunters comes to a head
The promo released for the episode features the Winchesters learning that Lucifer has escaped from Crowley's prison and is now hunting for Kelly – who is pregnant with his child. The video ends with Sam, Dean and Castiel facing off against the fallen angel.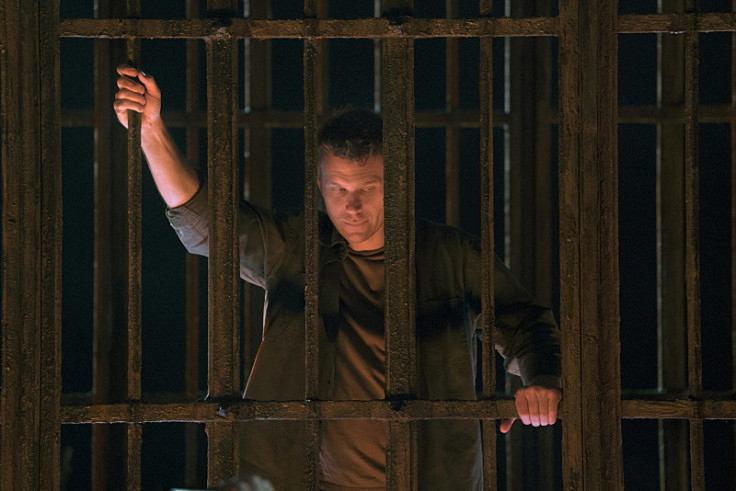 Showrunner Andrew Dabb previously teased what to expect in the two-hour finale episode. He told Entertainment Weekly, "Lucifer is going to play a lot in our final run. The first part of the season was devoted to getting to know mom a little bit and the first part of the Lucifer story, the second part of the season strongly has been about the British Men of Letters and how they relate to Sam and Dean, and in the back third of our season, we're really bringing all that stuff together."
Teasing a big Lucifer and Men Of Letters-centric chapter, Dabb teased, "After doing a lot of ground work and lining up our dominos, we're going to start knocking some stuff down. Lucifer will be a big part of that, Ketch and the British Men of Letters will be a big part of that, and I think it hopefully will build up to a really, really exciting finale."
The showrunner teased a more traditonal finale and told EW "We're going for a more traditional Supernatural season finale, where people will die, people will live, and people will be in danger. [The episode] leaves everyone in an extremely precarious position. We are very conscious about this whole idea of opening new worlds."