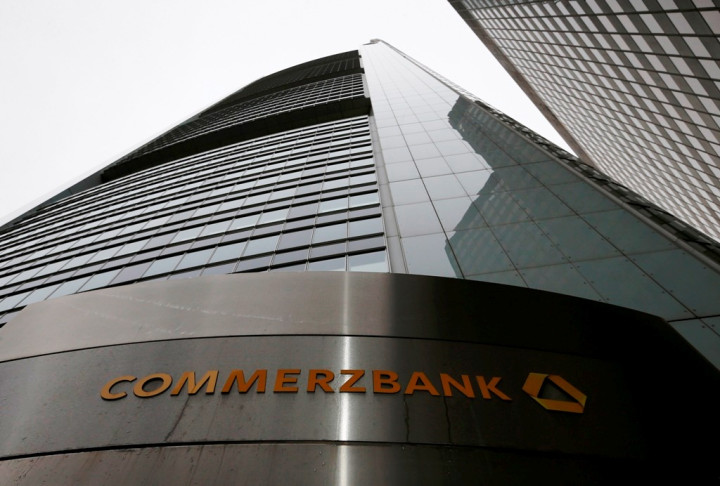 Commerzbank, Germany's second-largest lender, is being investigated by the Manhattan US attorney for suspected violations of money-laundering laws.
The Manhattan US attorney is probing allegations that Commerzbank had slack controls for spotting and preventing money laundering, the Wall Street Journal reported.
Pursued by Reuters, the bank was not immediately available for comment.
The probe could hit Commerzbank's chance to settle separate allegations of it breaching sanctions by doing business with countries blacklisted by the US, such as Iran and Sudan.
StanChart Settlement
In August, Standard Chartered agreed to pay a $300m (£185m, €236m) penalty to New York's top banking regulator, and agreed to suspend or exit some important businesses for failing to improve its money laundering controls.
The civil settlement, announced on 19 August by Benjamin Lawsky, the Superintendent of the New York Department of State Financial Services (DFS), came as the bank failed to remedy problems identified in 2012.
Sanctions Violations
Commerzbank reportedly began settlement talks with US authorities to resolve investigations into its compliance with US sanctions in July
Commerzbank, which is 17% owned by the German government, was understood to be negotiating a deferred prosecution agreement with US authorities, and the financial penalty was pegged at between $600m and $800m.
A part of the US investigation is examining Commerzbank's dealings with the Islamic Republic of Iran Shipping Lines.
The German firm has been accused of conducting business with the state-sponsored shipping firm despite knowing that it was sanctioned by the US. The Iranian firm was sanctioned in 2008 for allegedly supporting Iran's involvement with weapons of mass destruction.
On 30 June, French bank BNP Paribas agreed to pay a record $8.9bn for concealing transactions worth billions of dollars with Sudan, Iran and Cuba - countries facing US sanctions.