US questions Philippines envoy over alleged Duterte insult against ambassador to Manila
Rodrigo Duterte allegedly made 'inappropriate comments' against Philip Goldberg.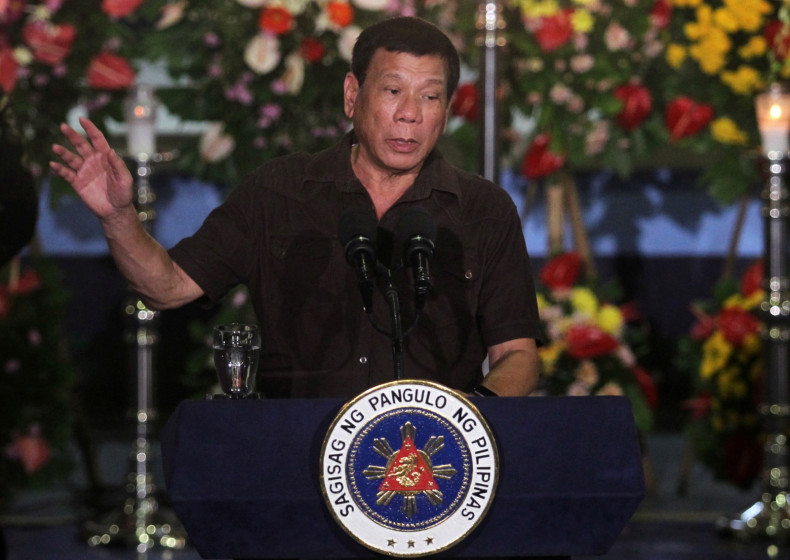 Washington has questioned the Philippines envoy to the US over alleged derogatory remarks made by President Rodrigo Duterte against US ambassador to Manila, Philip Goldberg. Duterte had reportedly hit out at the ambassador last week by calling him "gay" in an insulting manner.
The US State Department summoned the Philippines envoy and sought his clarification on the alleged "inappropriate comments", spokeswoman Elizabeth Trudeau told a media briefing. She refused to divulge what else transpired at the meeting.
"I'm not going to read out that detailed conversation, but it was specifically on those remarks," Trudeau said.
According to media reports, Duterte took a dig at Goldberg before an audience of soldiers, where he spoke about his dislike for the ambassador and how he quarrelled with him during his campaign for the presidency earlier this year.
"I'm okay with him," he had said, referring to US Secretary of State John Kerry, who visited the island nation recently. "I quarrelled with his gay ambassador. I'm pissed with him," the Phil Star quoted the president as saying. "He meddled during the election, giving statements here and there. He was not supposed to do that."
Goldberg is set to leave his post after completing his term in Manila in October.
In April, Goldberg reportedly voiced his dismay over Duterte's "joke" about the rape and murder of an Australian missionary Jacqueline Hamill during a prison riot in Davao city in 1989. Duterte was then the mayor of the city in southern Philippines. Australia too reacted negatively to what Duterte called was a "joke", in which he reportedly said that he wanted to have been the first to rape Hamill.
Following the criticism from US and Australia, Duterte had threatened to cut ties with both the countries, telling the envoys to "shut their mouths".