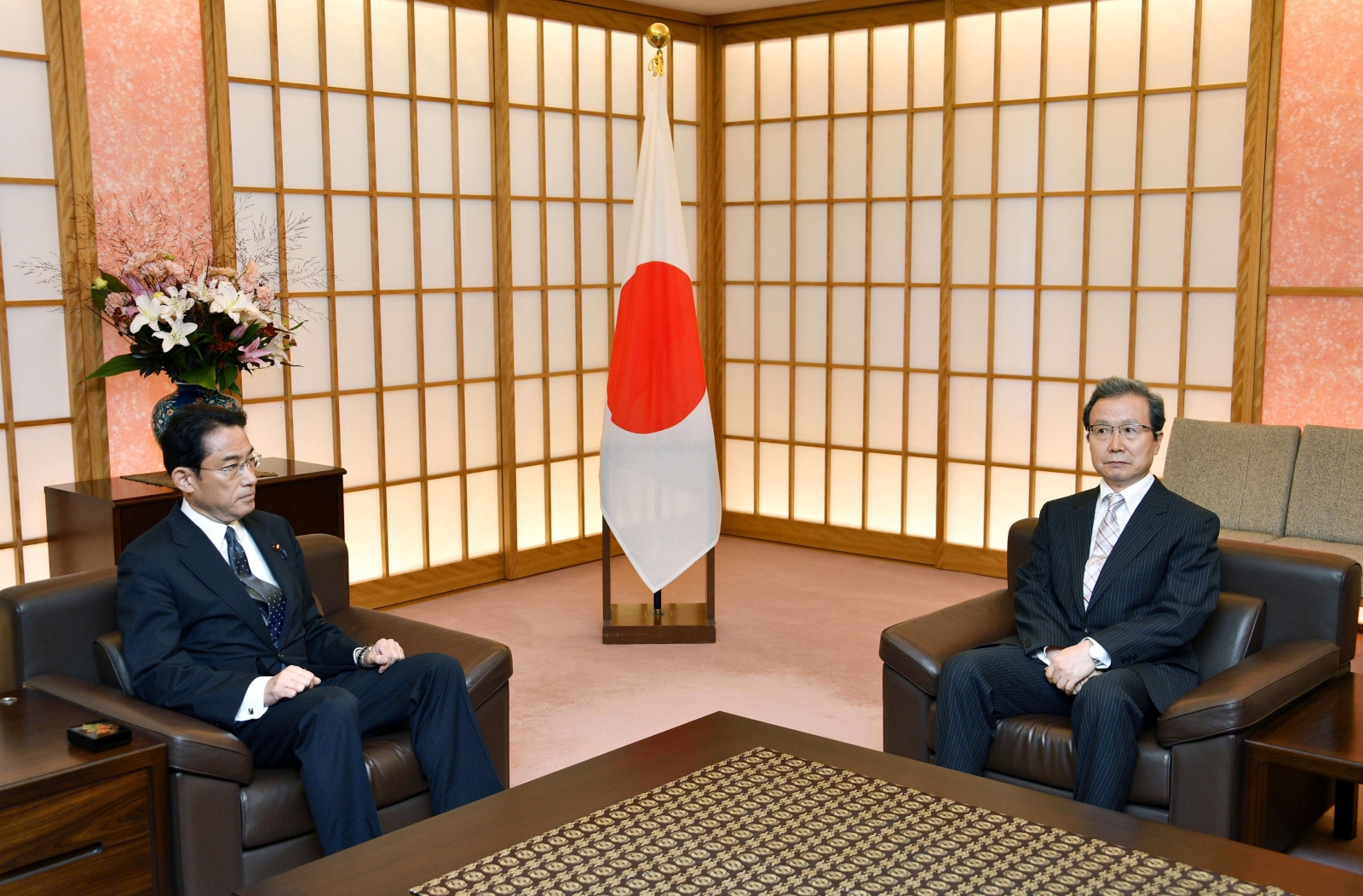 Japan's Foreign Minister Fumio Kishida has told China that ties between Asia's two biggest economies have been "deteriorating markedly" over the East China Sea dispute. In response, Chinese ambassador Cheng Yonghua reiterated his country's stand that the islets were an integral part of China's territory, and called for diplomatic talks to resolve the row.
A statement from Japan's foreign ministry on Tuesday (9 August) also refers to Kishida telling Cheng that Japan cannot accept China trying to change the status quo "unilaterally". It said China's activities such as sending its government ships into what Japan considers its territory around the islets in East China Sea, are resulting in escalating tensions.
Speaking after the meeting, Cheng told reporters: "I told him that... it is natural that Chinese ships conduct activity in the waters in question. I also told him, both countries need to work on dialogue through diplomatic channels so as not to make things more complicated and escalated," Reuters reported.
The Japanese minister summoned the Chinese ambassador on Tuesday (9 August) for the second time since Friday (5 August) as tensions flared up between the countries due to sovereignty claims in the East China Sea. The disputed islets are called Senkaku in Japan and Diaoyu in China.
The ministry statement also revealed that Kishida told Cheng that the environment surrounding Sino-Japanese relations was "deteriorating markedly". China has called for a peaceful resolution through diplomacy and dialogue.
After China's aggression in recent times, Tokyo lodged a serious protest with Chinese authorities over the presence of its ships and coastguards in the disputed territories of East China Sea.
Japan intensified its patrol in the east sea after an unprecedented number of 13 Chinese ships, some reportedly equipped with arms, were spotted sailing near the contested chain of islands that Tokyo claims as its own. Tokyo said it was "unacceptable" to have Chinese forces intrude on its territories and accused its rival of violating Japan's sovereignty over its region.
A defence ministry white paper also accused China of defying international laws raising "deep concerns" about its "aggressiveness" in both the East and South China seas. China lashed out at the claims.