Filipino presidential candidate Rodrigo 'Rody' Duterte has come under heavy criticism after a video showing the former city mayor joking about the 1989 murder of an Australian missionary during a political rally, was released, say reports on 17 April.
In 1989, an unnamed prison missionary was raped and murdered at a prison based in Davao City on the main Philippine island of Mindanao. At the time Duterte, now 70, was the mayor.
During a recent rally, Duterte said that the female missionary was "so beautiful that the mayor should have been first", to reported fits of laughter from his supporters, reported the BBC.
Duterte has now been branded "unfit" to run for the post of president by the leader of the opposition, while his supporters have dismissed the comments as a "joke". President Benigno Aquino said, through a spokesman, that the comments reflected Duterte's "lack of fitness for the presidency" and his "utter lack of respect for women".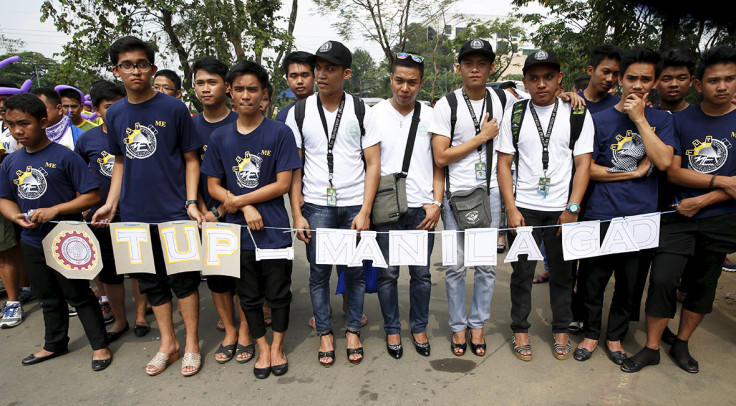 Duterte's rival candidate, Vice President Jejomar Binay, released a statement saying Duterte was "a crazy maniac who doesn't respect women and doesn't deserve to be president".
Human Rights Watch Deputy Asia Director Phil Robertson, branded the comments as "a disgusting endorsement of sexual violence" in a tweet sent live from the rally.
According to national newspaper Philstar, on Sunday Filipino Women's group Gabriela demanded an immediate apology from the presidential candidate, saying in an official statement that "…rape, or any form of sexual abuse is not a joke nor something to be trivialized in a joke, especially by a public official and most especially by those aspiring for the highest post in the land".
Rappler.com reported that Duterte has refused to apologise , saying, "I am willing to lose the presidency. Do not make me apologize for something which I did which was called for at the moment."
The recent incident follows a string of inflammatory comments from Duterte, ranging from boasting "sexual conquests, to his proposed mass execution of 100,000 suspected criminals whose remains would be dumped "in Manila Bay", according to Al Jazeera.
Duterte had previously admitted to forming vigilante death squads who killed more than 1,000 people accused of minor crimes in Davao City. He has since been branded as the "Death Squad Mayor" by a report by Human Rights Watch in 2015.
The Philippines' presidential elections are due to take place on 9 May.