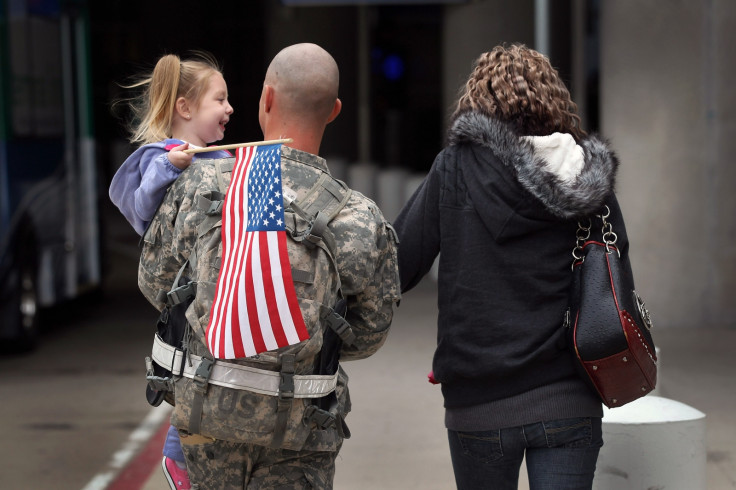 A Republican lawmaker has proposed new legislation that would allow the spouses of US service personnel to arm themselves with guns to protect themselves from attacks from Isis terrorists.
Virginia Congressman Scott Rigell said that those married to military personnel should be able to buy weapons in whatever state their spouse happened to be stationed in, not just their home state, in light of the growing threat from Islamist radicals.
"Considering the threats we face from Islamic extremists – foreign and domestic – and lone wolves," he told Western Journalism, "it is prudent that our military families have the tools they need to protect their loved ones."
Rigell said that as the representative for the state district with the most active duty military members, he was most attuned to the needs of military families.
"We have an obligation to protect these men and women," he said, "and ensure they have access to the resources they need to defend themselves and their families in any community they are stationed for duty."
The proposal comes after Isis released a 'kill list' of the names, photos and home addresses of hundreds of US service personnel.
Terror experts and officials have long warned of the danger posed by 'lone wolf' attackers, inspired to commit terror acts after seeing Isis propaganda online.
On May 8, the terrorist threat level was increased to Bravo at military bases across the US. It was the first time the threat had been raised to its third highest level since the 10th anniversary of 9/11 in 2001, and prompted increased security checks.
So far, Isis has only claimed responsibility for one terror attack on US soil, when two men attempting to attack an exhibition of cartoons of the Prophet Mohammed in Texas were shot dead.
Others though argue that the threat posed by Islamist radicals is not as severe as that posed by far-right lone wolves, who are motivated by extremist anti-government ideology and have been responsible for the deaths of a number of police officers in the United States.