US to Reveal Secret Memo for Yemen Drone Attack That Killed 4 Americans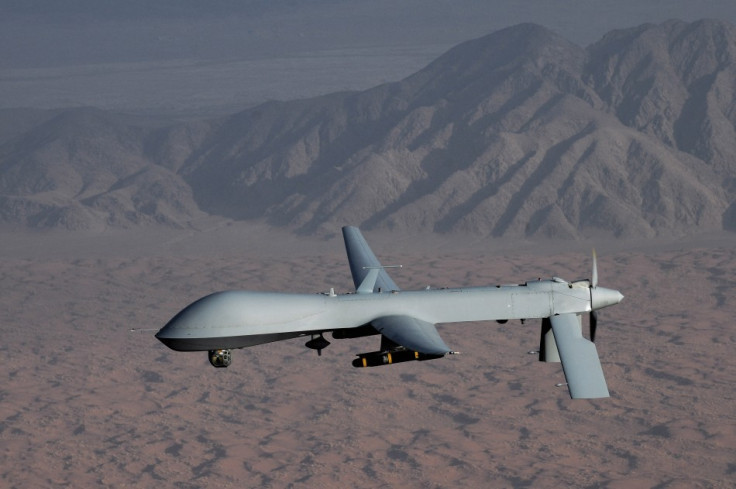 On the eve of a critical US Senate vote, the US Department of Justice (DoJ) has said it will release a controversial secret memo from 2011 that provides legal justification for drone attacks that killed four American citizens in Yemen.
President Obama has nominated David J Barron, a Harvard University law professor and one of the memo's authors, to become a federal appeals court judge.
This has led to an outcry from a group of liberal and conservative senators, who have said they will fight the nomination unless the memo is made public, even though they were allowed to see copies of the memo in a secure Senate room.
Obama's administration admitted last year that in September and October 2011, unmanned flying military drones belonging to the CIA had killed four US citizens in Yemen, including the intended target, cleric Anwar al-Awlaki, who was the head of al-Qaida's foreign operations in the Arabian Peninsula.
The other citizens who died in the attack included Samir Khan and al-Awlaki's teenage son.
On-going court battle
A court battle has been fought over the controversial memo since 2011, brought by the American Civil Liberties Union and two reporters from The New York Times, who say that the CIA and the US military have been carrying out an illegal "targeted killing" programme.
In January 2013, the US federal district court ruled that the Defence Department, Justice Department and the CIA had not violated the law by refusing to answer Freedom of Information Act requests for documents relating to drone killings, or documents relating specifically to the targeted killings of US citizens.
On 5 Feb 2013, NBC News leaked a DOJ white paper showing the US government's justification behind the increased drone strikes in Pakistan, Yemen and Afghanistan. A week later, the DOJ officially released the white paper, which was almost identical to the leaked version.
DOJ must disclose secret memo
However, the US Court of Appeals for the 2<sup>nd Circuit overturned the federal court ruling on 21 April.
"Whatever protection the legal analysis might once have had has been lost by virtue of public statements of public officials at the highest levels and official disclosure of the DOJ White Paper," Judge Jon O. Newman wrote for the panel of the United States Court of Appeals for the Second Circuit.
The US government has had 45 days to appeal the decision, but has signalled that it will not do so.
While considering the case, the federal appeals court made redactions to the secret memo based on arguments from the government.
As reported by AP, an Obama administration official has said that the US government will go back to court to argue for additional redactions to be made to the secret memo before it is released, on national security grounds.
© Copyright IBTimes 2023. All rights reserved.