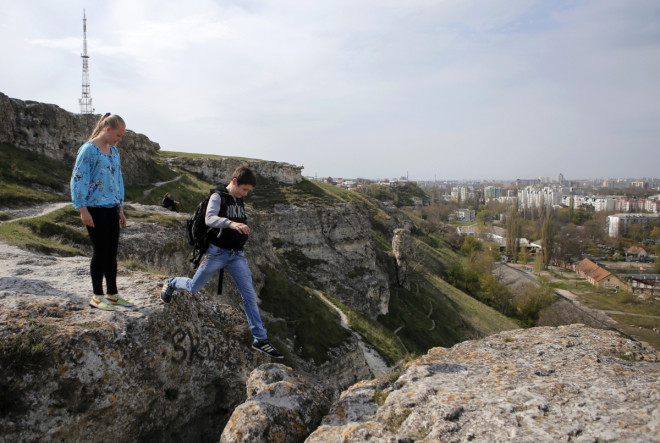 The US-backed Western sanctions imposed on Russia over its annexation of Crimea are insignificant and merely "mosquito bites," mocked the information minister of the recently-annexed Russian territory.
Crimean minister Dmitry Polonsky said the economic sanctions have no or little impact on Moscow and the Crimean peninsula.
Speaking to the local Crimea Inform news agency, the minister said: "We are too much nervous [sic] because this is a regular statement about sanctions against Crimean leaders in the recent days. We've got used to this. We are calm. Just as day follows night and night follows day, so various organisations and countries announce sanctions."
Polonsky added that the economic clampdown is tantamount to "nothing for today's Crimea and today's Russia; small mosquito bites are unable to stop us."
The Crimean leader's remarks have come as the US continues to widen its economic sanctions on Crimean interests, including on six separatist leaders and Crimea-based gas company Chernomorneftegaz.
"Crimea is occupied territory. We will continue to impose costs on those involved in ongoing violations of Ukraine's sovereignty and territorial integrity," said the undersecretary for terrorism and financial intelligence, David Cohen.
This is the third round of US sanctions since the Ukrainian crisis, which eventually led to the breakaway of Crimea and its further annexation with Russia.
The blacklisted officials include Crimean security service chief Pyotr Zima and acting Sevastopol governor Alexey Chaly.
Washington said the six individuals were involved in "actions or policies that threaten the peace, security, stability, sovereignty, or territorial integrity of Ukraine, or misappropriation of state assets of Ukraine or of an economically significant entity in Ukraine; or having asserted governmental authority over any part or region of Ukraine without the authorisation of the Government of Ukraine."