The US State Department has relaunched its investigation into Hillary Clinton's handling of classified information during her time as Secretary of State. The State Department is reopening its probe after the FBI concluded its own investigation and concluded Clinton would not face criminal charges over her use of private emails.
According to CNN, the State Department's investigation will look into whether current employees involved in Clinton's emails should receive disciplinary action. Former employees will also be investigated and if found to have mishandled classified information, could face disciplinary action as well.
That could range from a reprimand for current employees, to losing security clearance for both current and former employees, CNN reported.
"Given the Department of Justice has now made its announcement, the State Department intends to conduct its internal review," State Department spokesman John Kirby said in a statement.
"I cannot provide specific information about the department's review, including what information we are evaluating. We will aim to be as expeditious as possible, but we will not put artificial deadlines on the process.
"Our goal will be to be as transparent as possible about our results, while complying with our various legal obligations. I'm not able to make commitments today one way or the other about what we will be able to disclose."
The State Department's announcement follows FBI Director James Comey's recommendation that no criminal charges be brought in the case. Comey was forced to defend his recommendation during a prolonged hearing in Capitol Hill as Republicans vented their anger over the lack of charges.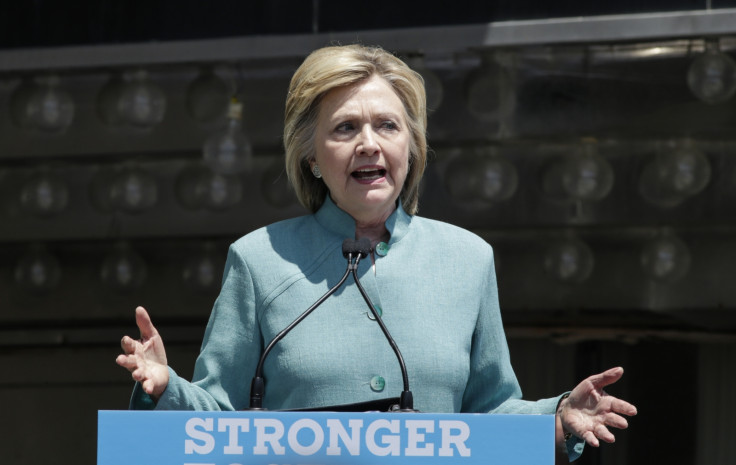 Comey told the House Oversight and Government Reform Committee that there was "no basis to conclude" that Clinton had lied to the FBI during the investigation.
"We're mystified and confused by the fact pattern you laid our and the conclusion you reached," Committee Chairman Jason Chaffetz, a Republican from Utah said to Comey.
Chaffetz added that any other "average Joe" facing such an investigation would be in "handcuffs," according to USA Today. When asked if similar management of classified data would lead an FBI employee to be potentially terminated, Comey responded, "Yes".
Comey's questioning and the State Department's decision to reopen the probe means Clinton is unlikely to shake off doubts of her trustworthiness and ability to handle classified information during the months leading up to November's general election.