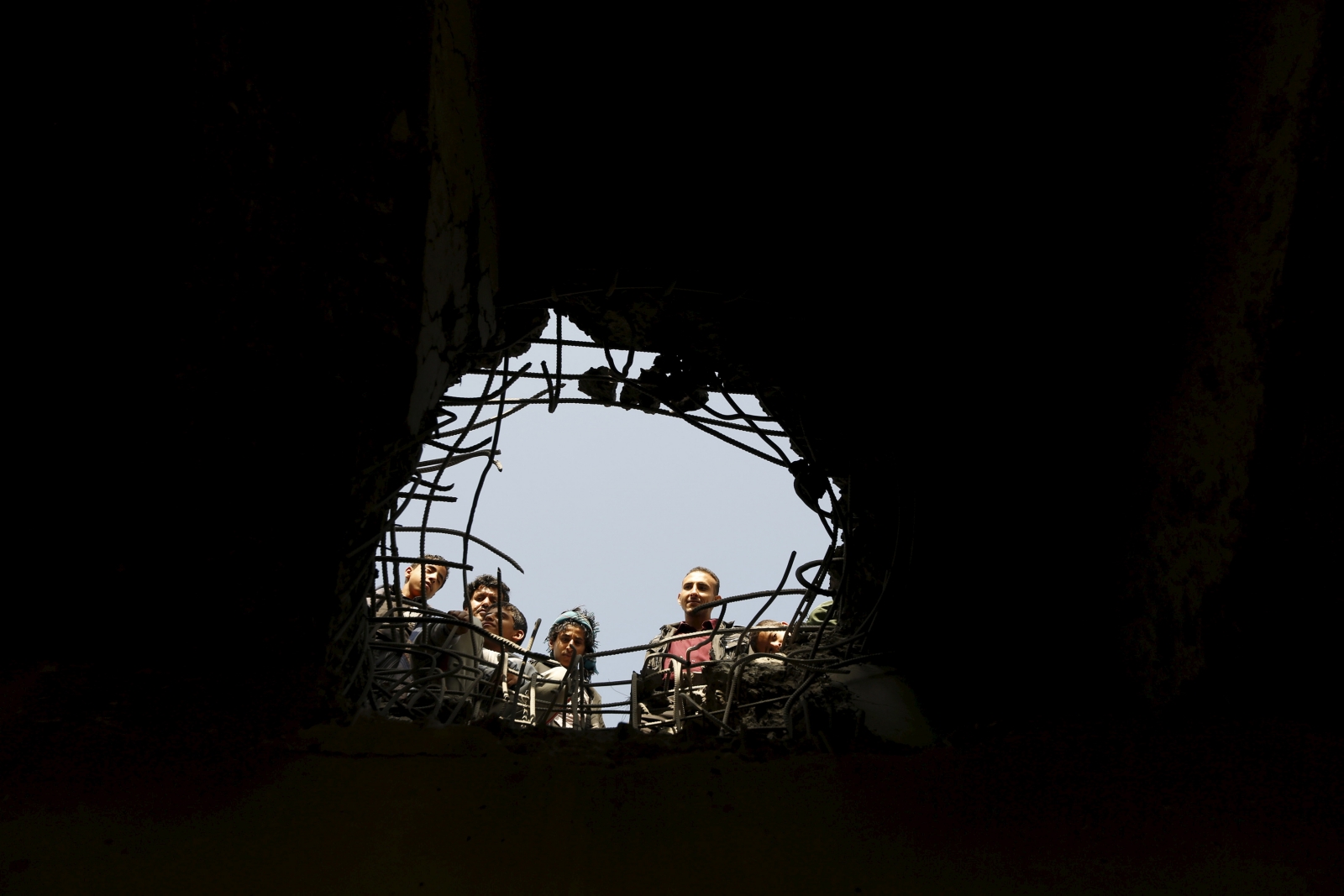 The US has halted the delivery of cluster bombs to Saudi Arabia amid rising concern at Riyadh's use of the weapons during its bombing campaign in Yemen, according to reports. The freeze applies to CBU-105 cluster bombs manufactured by US company Textron Systems, based in Rhode Island.
The move, which Foreign Policy magazine first reported on, comes amid widespread criticism over the sale of "a weapon most countries have rejected due to the harm they cause civilians" to the oil-rich Gulf kingdom.
Earlier this month, Human Rights Watch (HRW) said: "Saudi Arabia has used US-made cluster munitions near civilian areas in Yemen, leaving behind unexploded submunitions" and called on the US to stop the production and transfer of such weapons to "conform with the widely accepted international ban on the weapons". The organisation also urged Saudi Arabia to stop using them.
When questioned by Foreign Policy about the suspension, an unnamed senior US official cited reports that the weapons had been used "in areas in which civilians are alleged to have been present or in the vicinity." He added: "We take such concerns seriously and are seeking additional information."
According to a US official, Washington's "engagement" with its key Middle Eastern ally has resulted in a commitment from Riyadh to probe civilian deaths in the conflict. "Saudi Arabia has also pledged to create an investigations commission to evaluate military targeting, ensure the protection of civilians, and investigate incidents of civilian harm during the conflict in Yemen," the official said.
"This is a vital step towards protecting civilians, and also avoiding future civilian harm," he added.
HRW's website notes: "Cluster munitions pose an immediate threat to civilians during conflict by randomly scattering submunitions or bomblets over a wide area. They continue to pose a threat post-conflict by leaving remnants, including submunitions that fail to explode upon impact becoming de facto landmines."
Earlier this month, human rights organisation Amnesty International said it had "found evidence of US, UK and Brazilian cluster munitions used by the Saudi Arabia-led coalition forces" on its most recent mission. The group accused the British government of having Yemeni blood on its hands and wrote to Prime Minister David Cameron "demanding that the UK stop sending arms to the Saudi-led coalition which are all too likely to end up killing Yemeni farmers and their families".
UK investigating cluster bomb claims
On 24 May, Foreign Secretary Philip Hammond said the UK is "urgently investigating" the claims. Speaking in the House of Commons, he said: "The UK has long since given up the use of cluster munitions. They are, their use or their supply, is illegal under British law and the weapons that are being described here are decades-old manufacture. But the MoD is urgently investigating the allegations that have been made."
The 2008 Convention on Cluster Munitions prohibits all use, production, transfer and stockpiling of the weapons. A total of 119 states had joined the Convention as of April 2016.
Cluster bombs have reportedly been used in Syria by government troops. In October 2015, a video emerged allegedly showing Russian forces attack Islamic State forces using cluster munitions.