The US is set to take in 872 refugees this week, despite President Donald Trump's ban on refugees coming into force last Friday (27 January).
According to an anonymous official from the Department of Homeland Security (DHS), the 872 people had received offers of resettlement ahead of the ban coming into effect and are considered to be "in transit", Reuters reported.
Trump signed an executive order banning refugees from Syria indefinitely and suspending the US refugee programme for 120 days.
In addition, the president suspended visas for people from seven predominantly Muslim countries for 90 days, affecting people from Iran, Iraq, Yemen, Somalia, Syria, Sudan and Libya.
The ban has already led to the detention of a number of people at airports around the US, with two Iraqi refugees among those held and then released at JFK Airport in New York, where protests broke out in response to Trump's visa ban.
Over the weekend following Trump's executive order, 348 visa holders were stopped from boarding their flights bound for the US and 200 people who arrived in US airports were prevented from entering the country.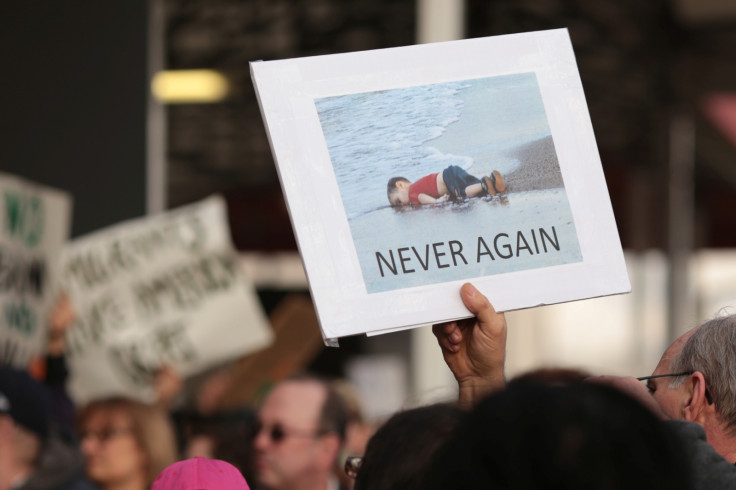 The document from Homeland Security outlining the arrivals of 872 people this week, and seen by Reuters, did not specify the nationalities of the refugees and did not outline whether other people who had previously been granted entry to the country would be permitted to travel.
And the DHS also said this week that US green card holders – who had been included in Trump's order – would be permitted to board flights to the US, but would be subject to stringent screening on entry.